What is that one thing that you grow up with? As Malaysians, it's undeniable that our childhood consists of many things. A Roti man in the neighbourhood, munching on tubs of ice gem cookies and there's also one more; drinking a bottle of Cool Rhino cooling water. We're sure you've come across Cool Rhino cooling water whenever you're out shopping. Did you know that there are ample benefits to this bottle of cooling water? Let's check them out.
Cool Rhino Is The Only Cooling Water You Need
Cool Rhino has been around for many years and running. To those who know, Cool Rhino is a functional cooling water that contains ingredients such as Gypsum Fibrosum and Calcitum to help alleviate body heatiness and its symptoms. This goes to say, living in Malaysia's scorching weather mandates having a bottle of Cool Rhino cooling water by our side for its 5 main benefits:
1. Alleviate Fever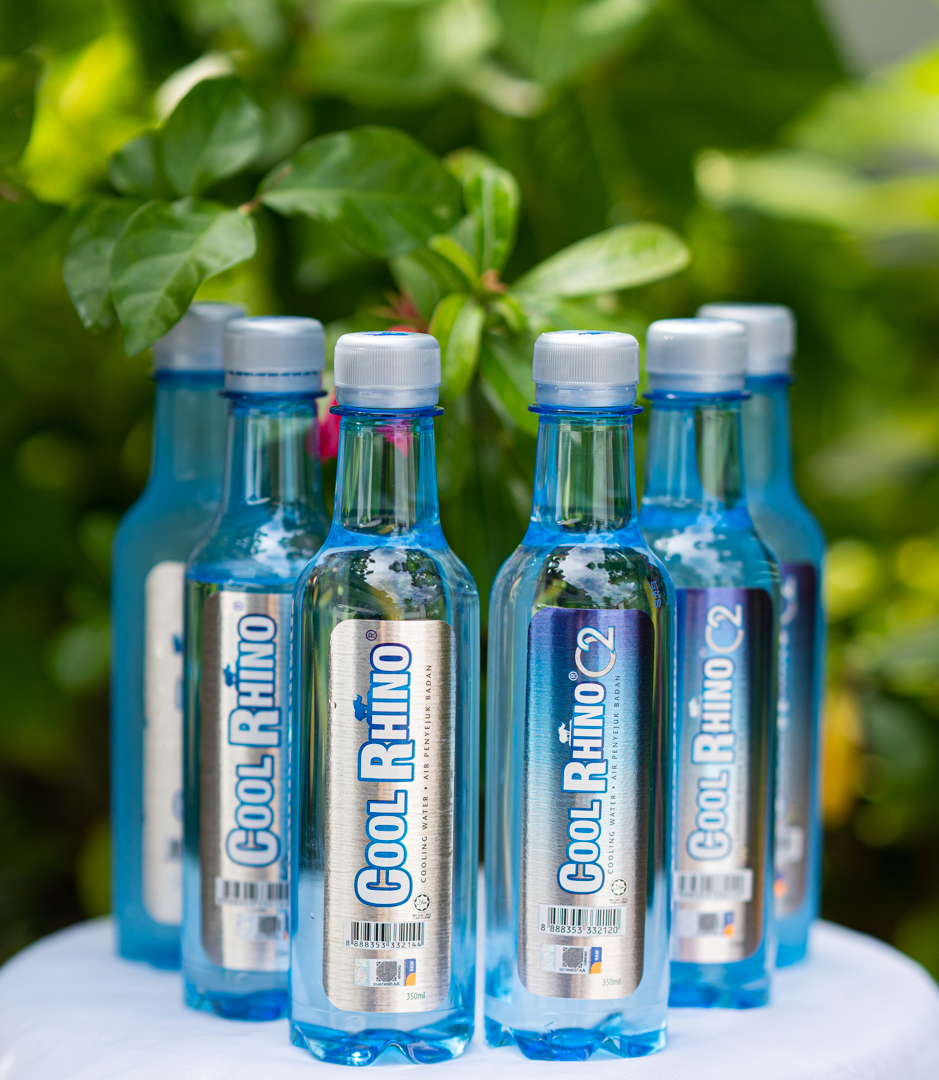 First of all, Cool Rhino can help break a fever. Having a fever can cause fluid loss and dehydration. To effectively bring down a fever and rehydrate your body, just grab a bottle of Cool Rhino cooling water to bring the heat down.
2. Relieve Body Heatiness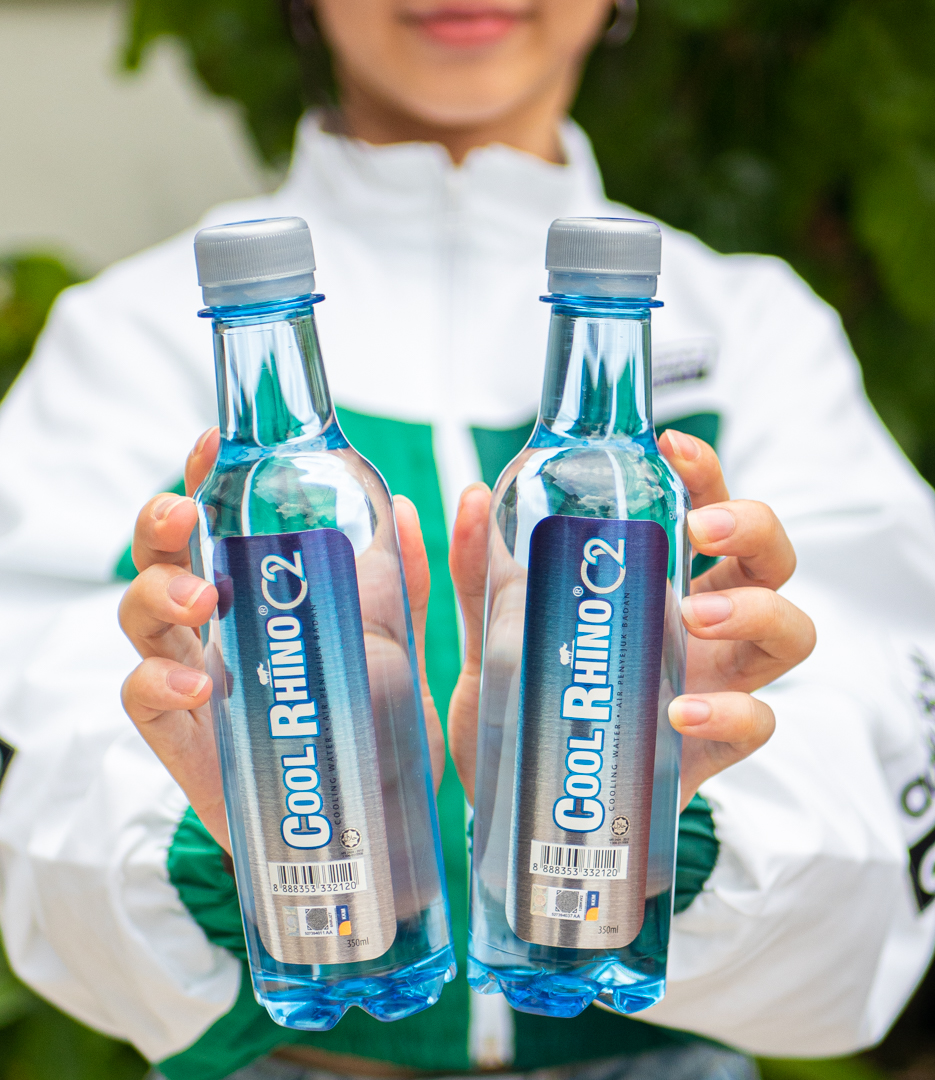 Next up, Cool Rhino is also the perfect remedy to reduce body heatiness. This is because every bottle of this cooling water has ingredients that will aid in regulating our body temperature. It's an ideal solution in preventing body heatiness and its symptoms.
3. Replenish Body Fluids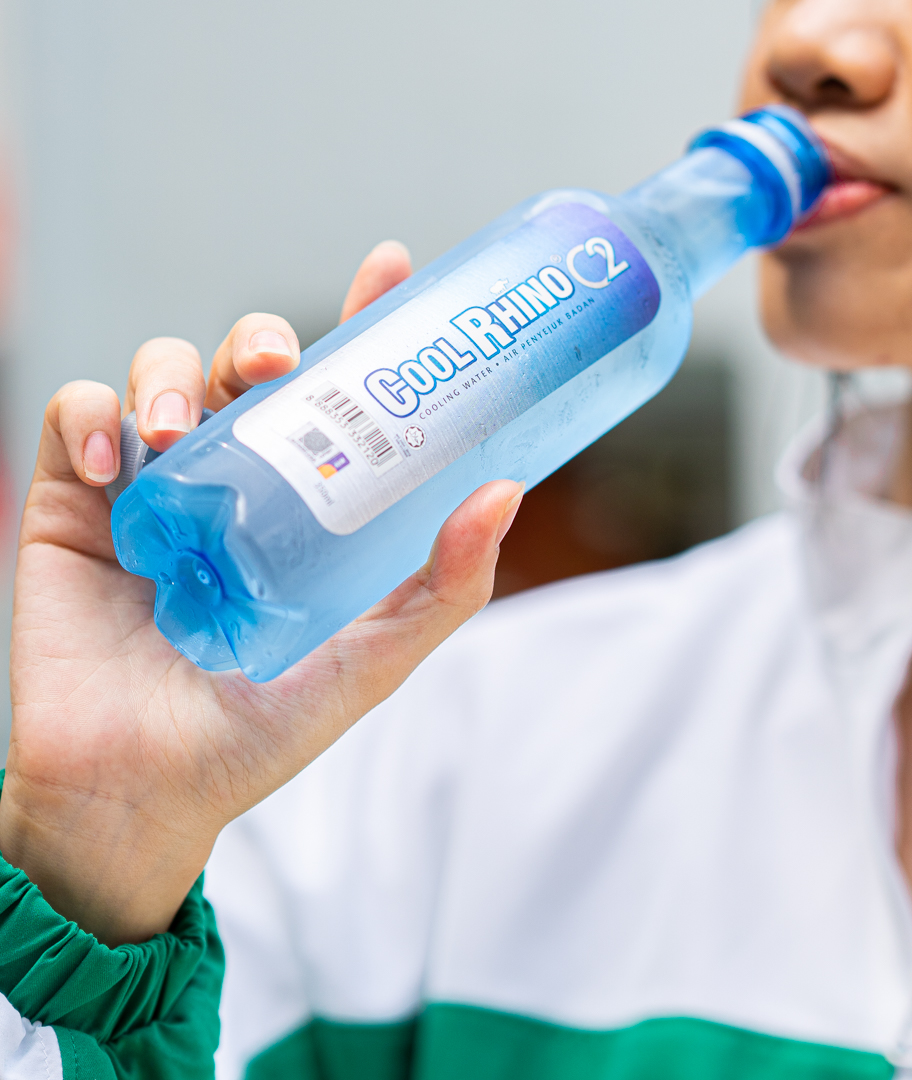 Sometimes we go out about our day dealing with work stress, consuming heaty foods, or even while exercising, these normal activities can lead to body heatiness. Having a bottle of Cool Rhino helps to quench our thirst alongside keeping us hydrated and replenishes our body's fluids.
4. Trusted Quality And Efficacy Over Years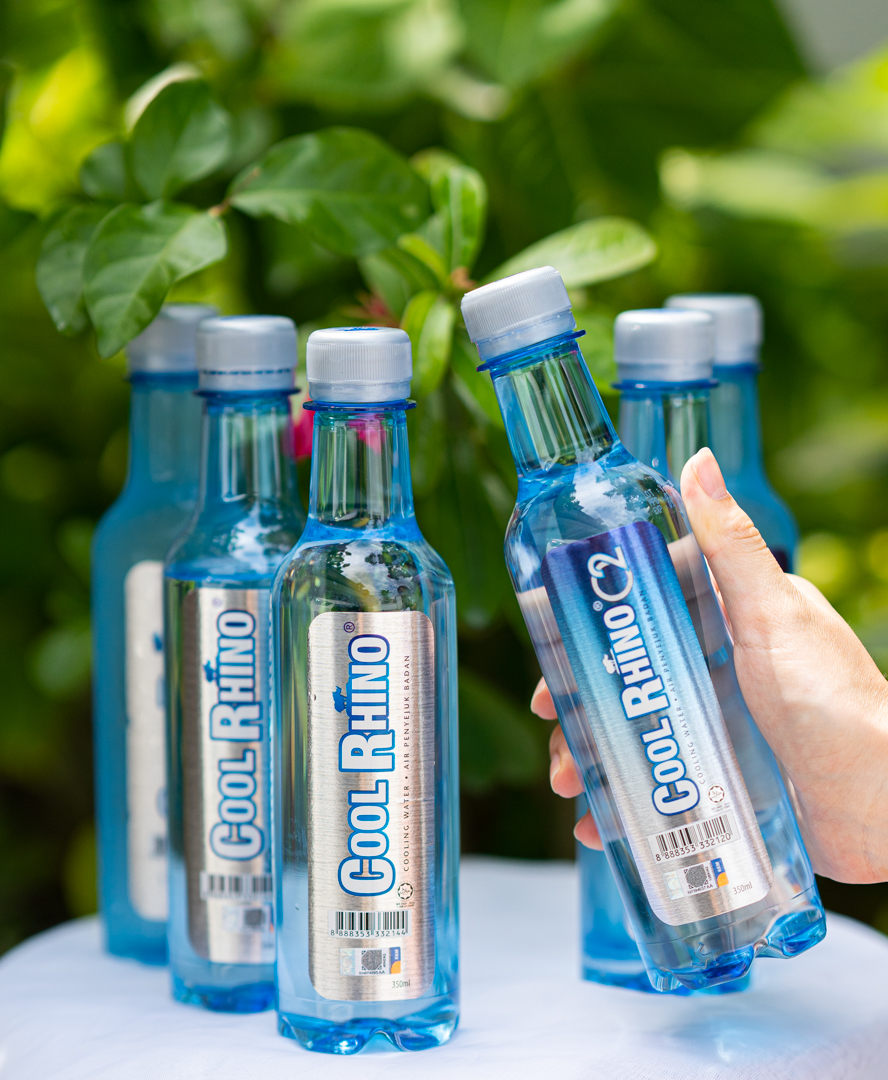 Cool Rhino is registered with the Ministry of Health Malaysia and is produced under Malaysia's stringent Good Manufacturing Practices (GMP) protocols. Cool Rhino is also Halal-certified. Since its launch, Cool Rhino has quickly gained popularity among individuals from all walks of life.
5. Safe Ingredients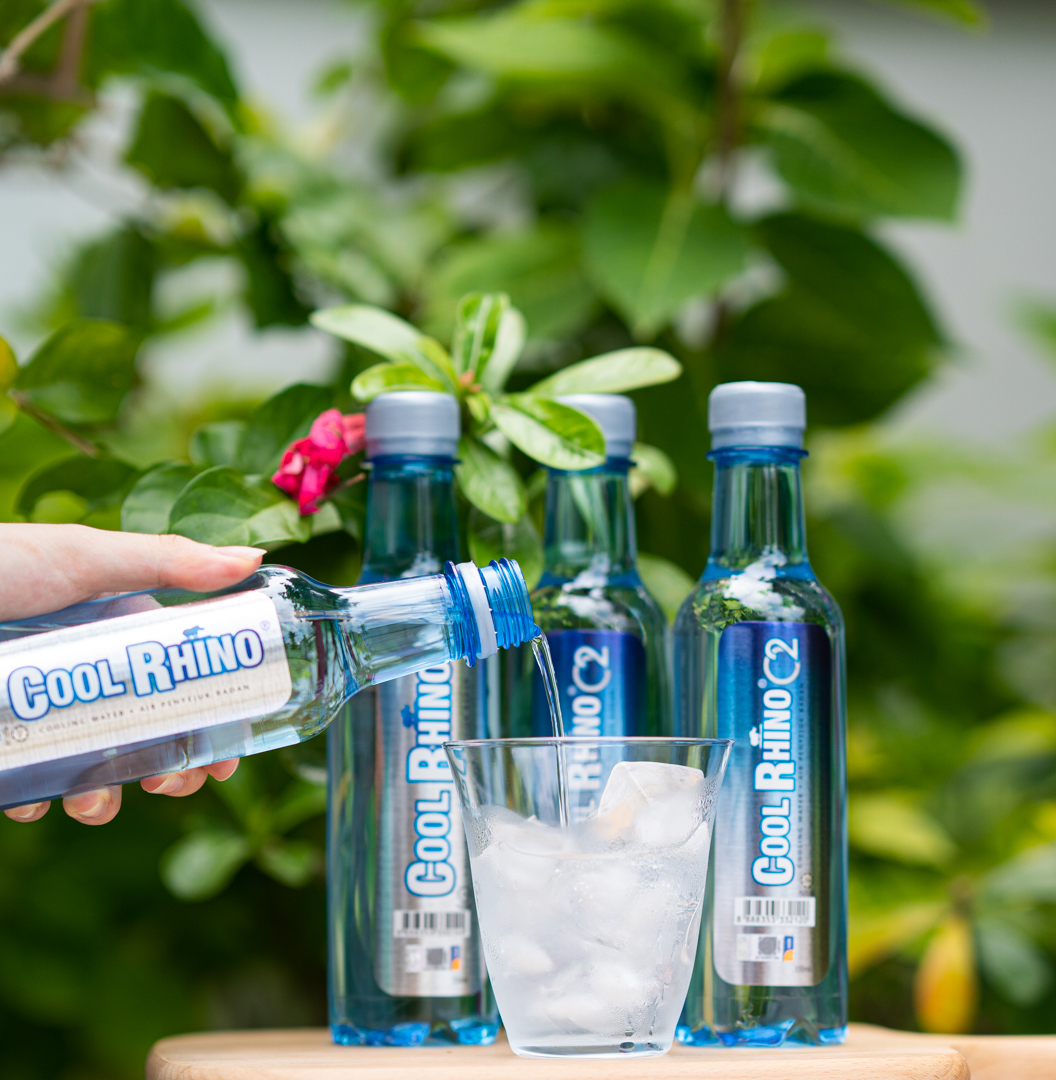 Cool Rhino is a refreshing functional beverage that combines de-ionized water with natural minerals such as Gypsum Fibrosum and Calcitum. Cooling by nature, the ingredients help to regulate body temperature and to reduce body heatiness and its symptoms. This makes Cool Rhino cooling water the ideal hot weather remedy.
A bottle of Cool Rhino cooling water is so versatile, that everyone should have a bottle by their side at all times. Packed in an elegant plastic bottle with a contemporary label, it's also light and handy. The shape of the bottle allows convenience and is ideal for travellers, working adults and professionals, college students, and sports enthusiasts.
You can also go for the Cool Rhino O2 cooling water containing additional oxygen that is able to increase the blood flow to your cells and muscles after every exercise or workout.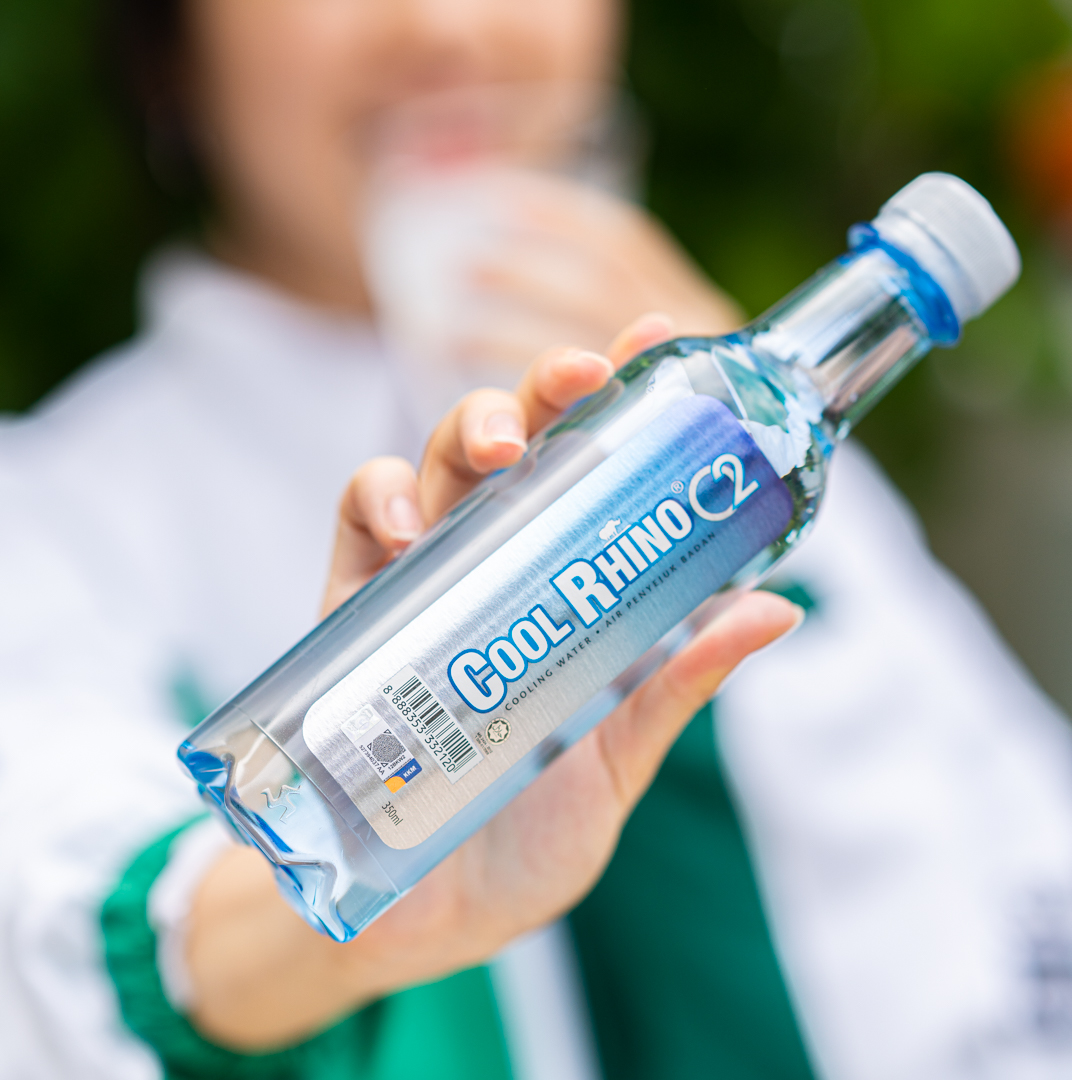 Grab A Bottle And Say Goodbye To Body Heatiness
With Cool Rhino, you can say goodbye to body heatiness and enjoy all the activities and food you want with no worries. There's no better hot weather remedy than a bottle of Cool Rhino cooling water. What are you waiting for? Grab a bottle from leading pharmacies, petrol kiosks, convenience stores, and hypermarkets near you. 
*Consumption Dosage:
Adult: 1 bottle each time, 4 times daily
Children aged 3-12 years old: 1/2 bottle each time, 4 times daily
*Cool Rhino is Halal-certified. 
More information:  Website | Facebook | Instagram 
Read More: This Bakery Cafe In Cheras Sells Freshly Baked Fruit Strudel, Including Blueberry, Peach & More
Now Playing, Catch New Episodes Every Friday At 7PM

New Shopee Deals: https://shp.ee/mwksseq
Lazada Everyday Low Price: https://c.lazada.com.my/t/c.Y5ZB6V
–
We would like to invite you to join our New Telegram Group! We will regularly post about good food, casual promos, giveaways, and interesting findings in Malaysia.