Almost two years have passed, and we are still fighting hard in the battle against the COVID-19. There's no one person that we could thank more than our frontliners. Sacrificing countless hours and endangering their lives at the forefront, so that the rest of us can stay home safely. The one thing we can do now is show that we care about them, no matter who or where they are. Thankfully, we have Domino's by our side, because they too want to show their love, but not just to frontliners – but to each and every one of us!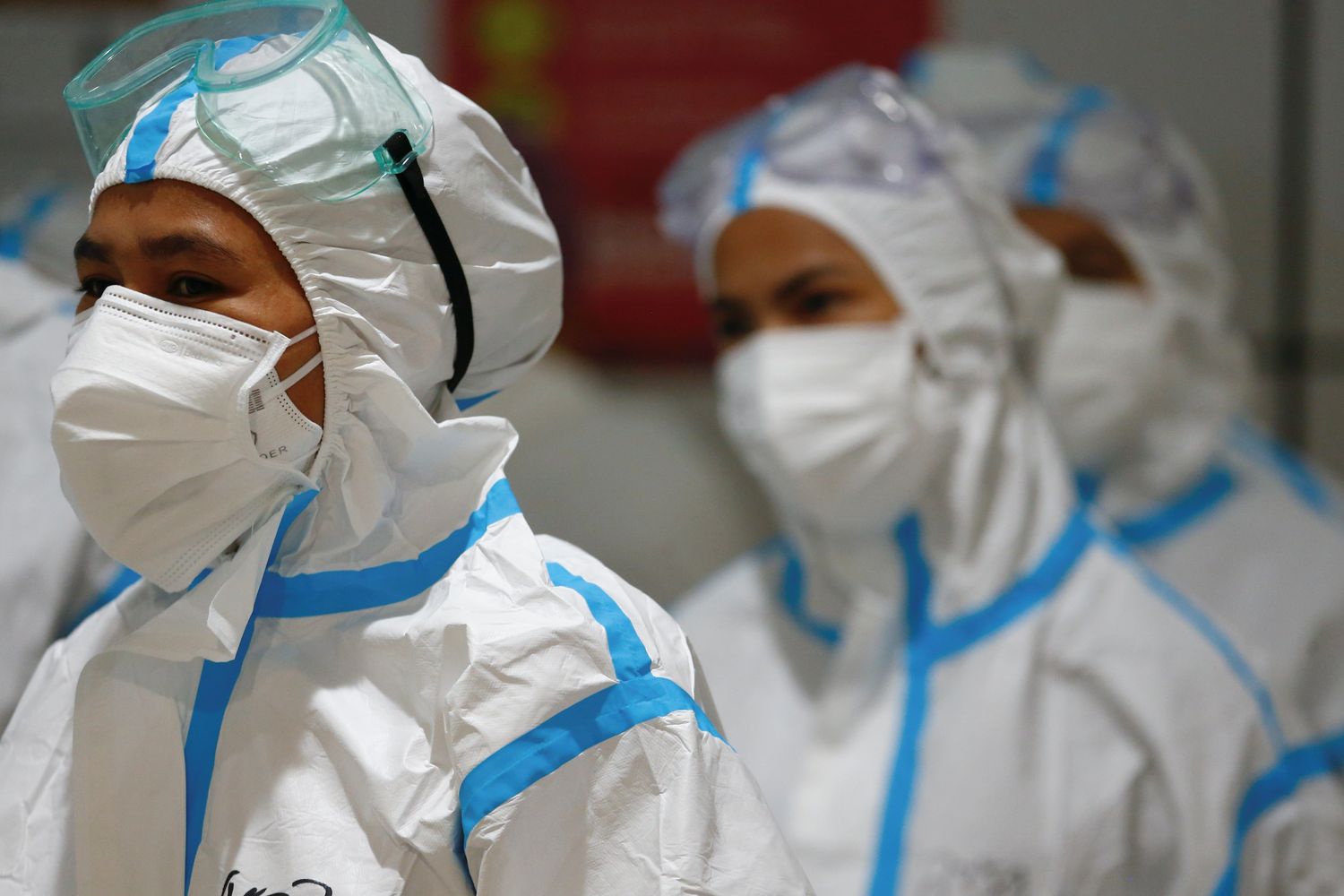 Domino's Stands With Malaysians To #SamaSamaJaga Kita



Domino's is taking a stand in showing they care and love for each one of us. Earlier in July, our favourite pizza joint had rolled out the MYVAX deal of 2 Regular pizzas for RM19,  in support of the vaccination movement. The deal is applicable for Malaysians who are vaccinated or have already registered for vaccination. The rakyat loved it and wished it was extended. Little did we know, Domino's have heard our voices and is spreading love to everyone with BIGGER and BETTER deals with #SamaSamaJaga!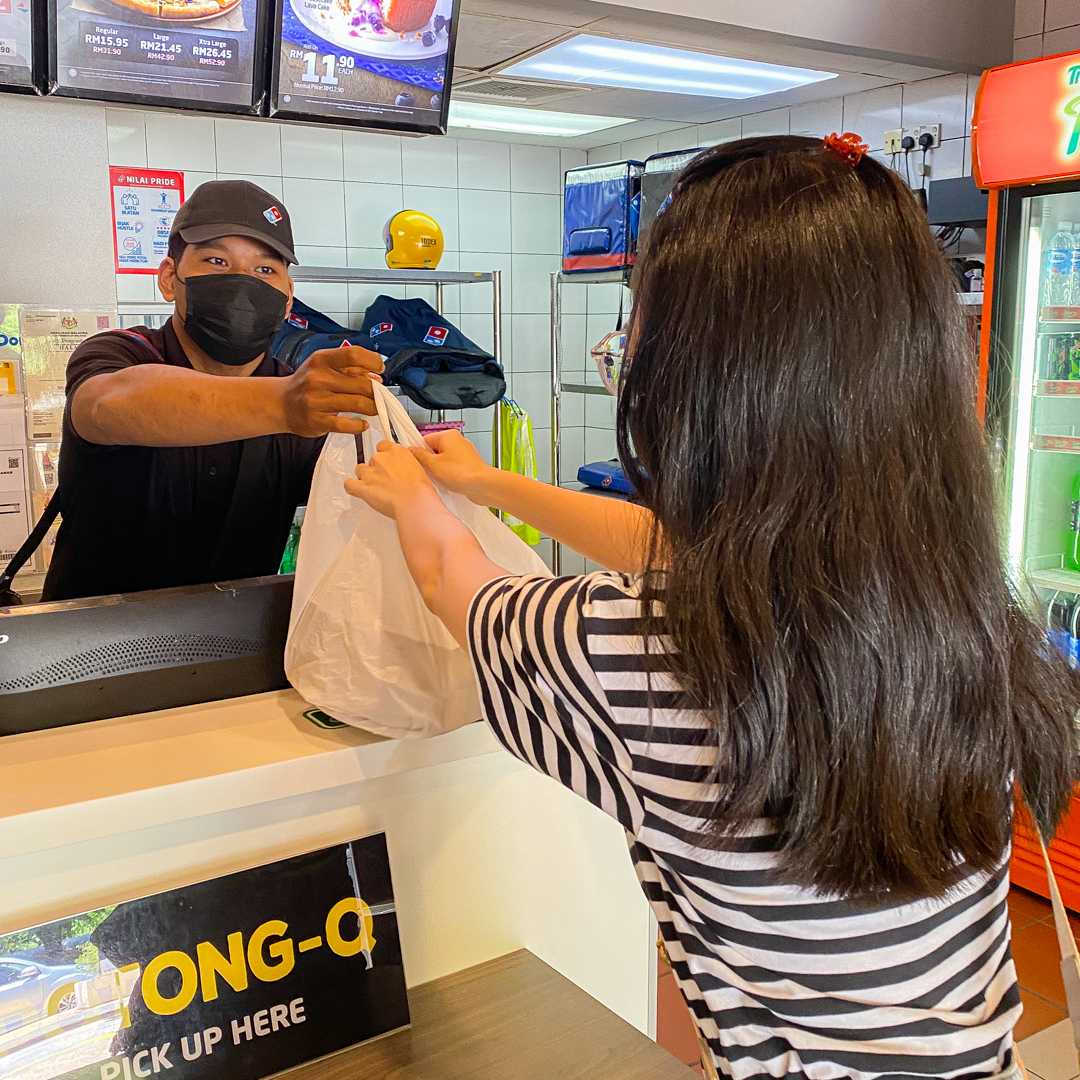 This time round, we have got to thank our Abang and Kakak Domino's too! They have stuck by us by showing their commitment through the 'Love Our Frontliners' as well. Now, they too stand together with all Malaysians to #SamaSamaJaga each other!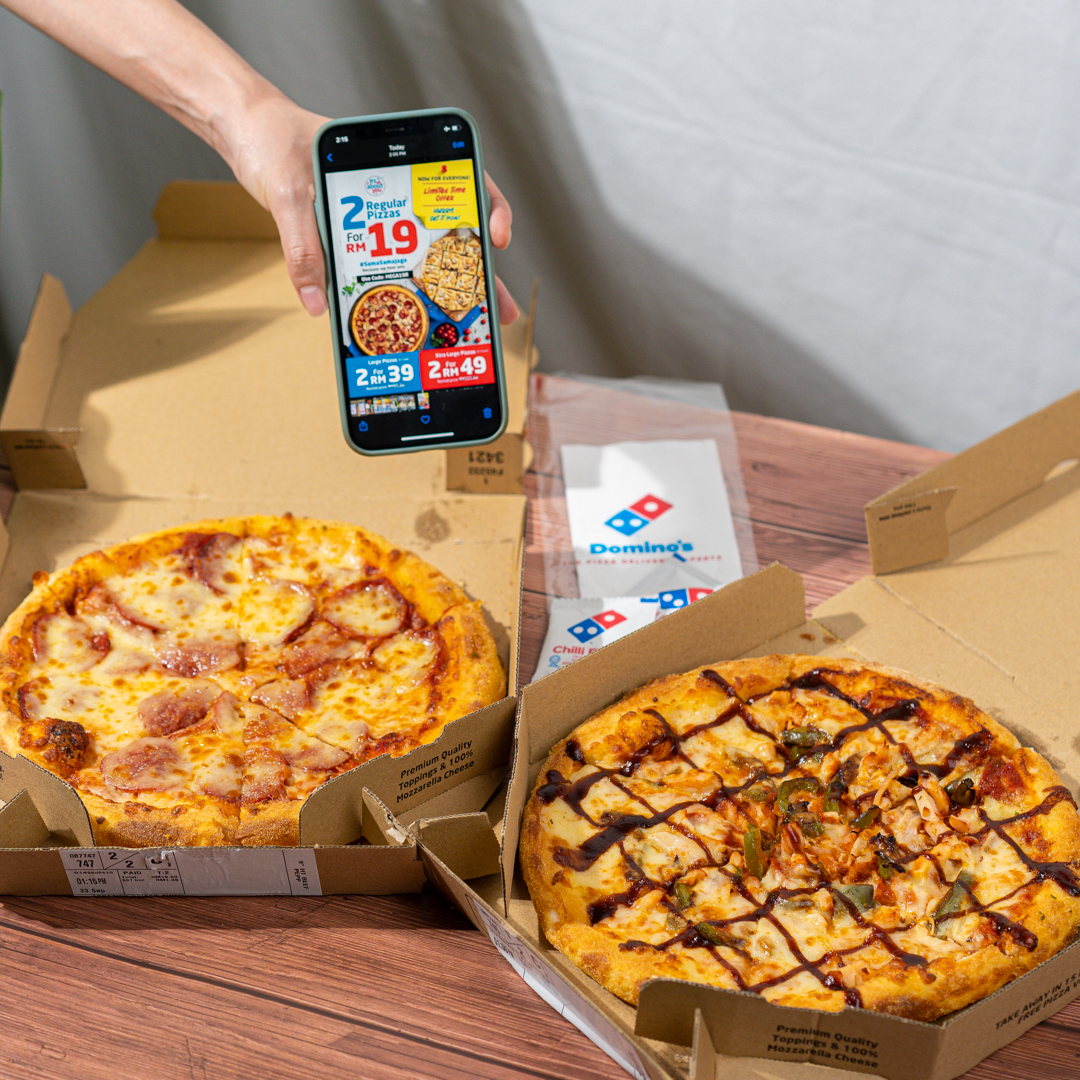 Pizza lovers, you must have this on your radar! Domino's will not only be offering 2 Regular Pizzas for RM19, but also 2 Large Pizzas for RM39 and 2 Xtra Large Pizzas for RM49. It's only happening for a limited time! Here are 3 ways you can redeem the #SamaSamaJaga deal at your nearest Domino's outlet:
Order for takeaway via walk-in
Call up Domino's customer hotline 1-300-888-333 and order for takeaway
Order through Domino's website or mobile App. Then, choose to collect via Pandu Ambil or Potong Q to save time and reduce social contact too!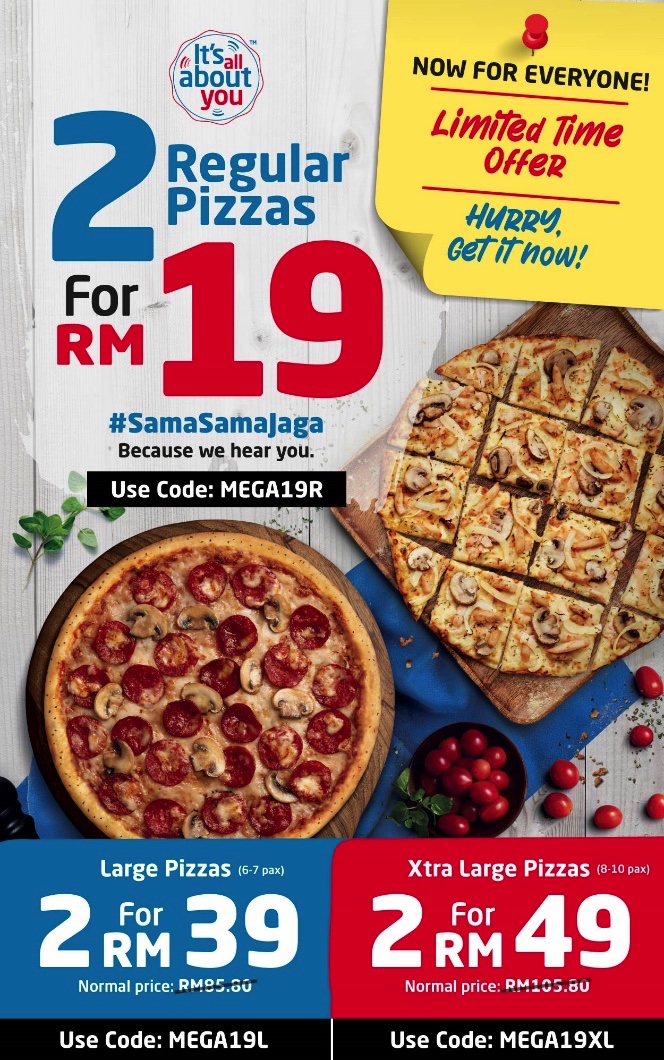 Here's How You Can Redeem The #SamaSamaJaga Deal At Domino's:
Register or log in to https://www.dominos.com.my
Select Take Away and your choice of store.
Go to promos and coupons tab and key in the following codes:
For 2 Regular pizzas at RM19 (4 pax). Key in Code: MEGA19R
For 2 Large pizzas at RM39 (6-7 pax). Key in Code: MEGA19L
For 2 Xtra Large pizzas at RM49 (9-10 pax). Key in Code: MEGA19XL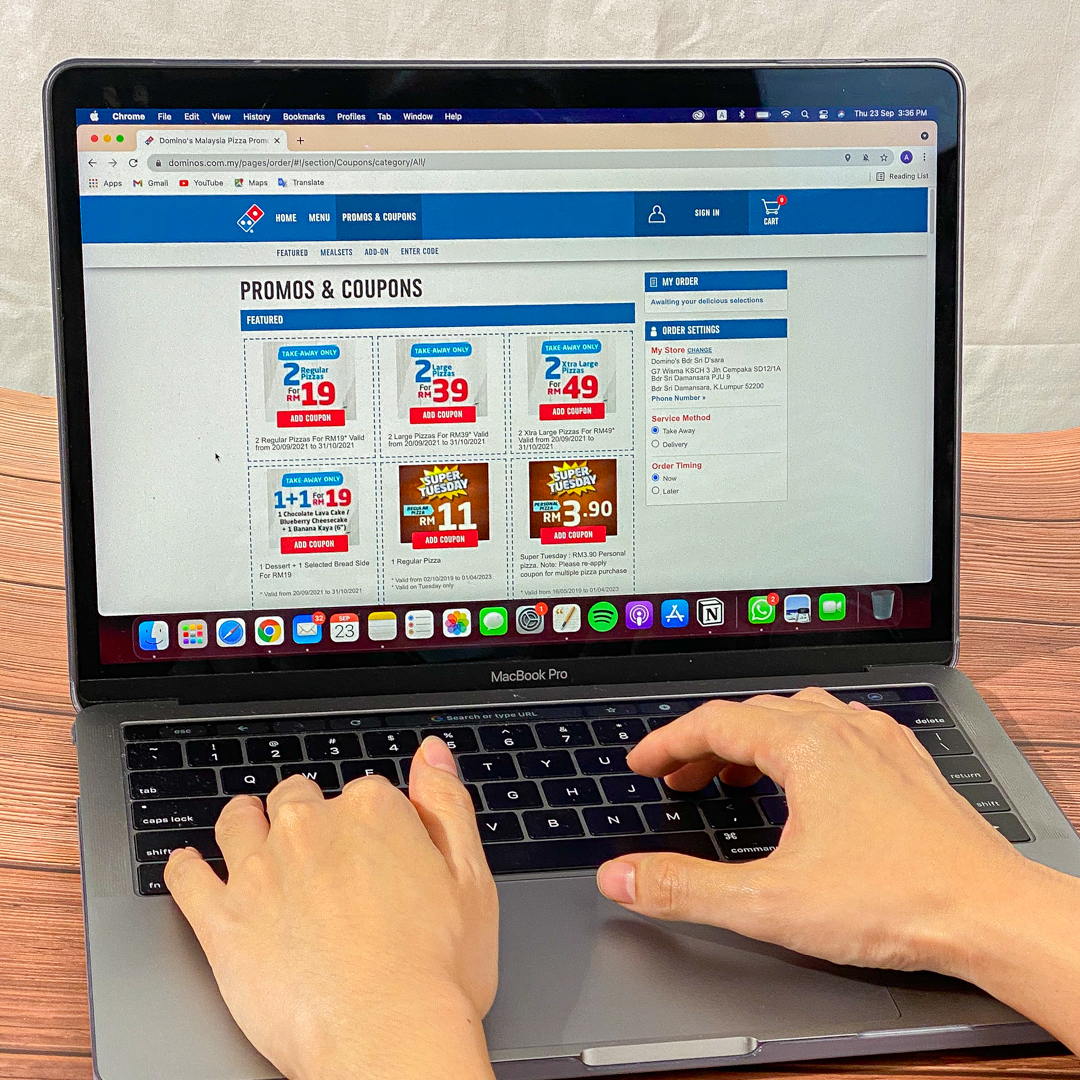 Choose two of your most-loved pizzas from the Favorites. We went with our personal favourites – BBQ Chicken and Beef Pepperoni!
We ordered 2 Regular Pizzas for only RM19 and our savings accumulated to RM44.80 in total! Now, that's a sweet deal!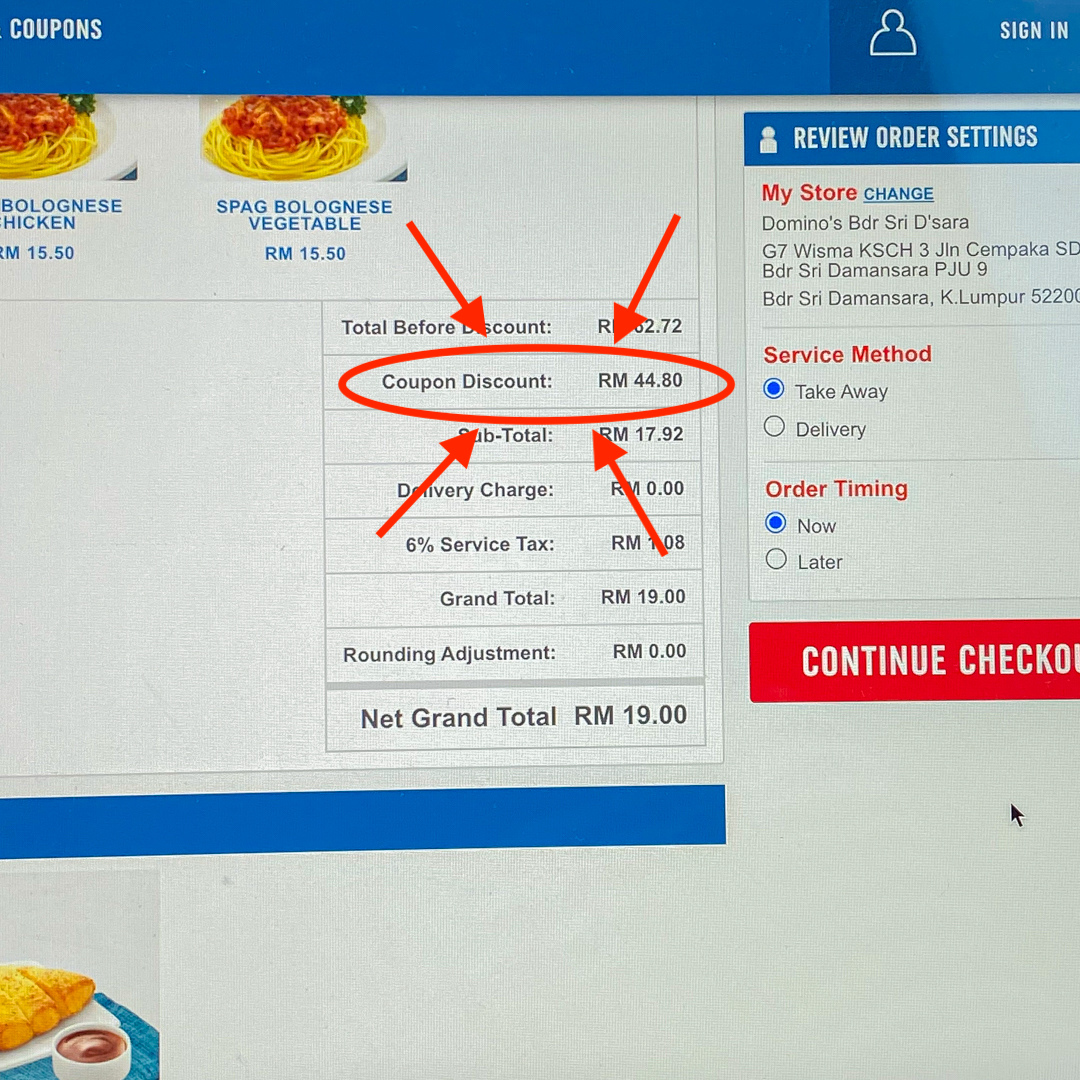 6. Right before you head off to your selected store, you can choose to collect via Pandu Ambil or Potong Q. Pandu Ambil is ultimately the most convenient! You don't have to drive around looking for a parking spot or get out of your car. Simply park your car right in front of the preferred Domino's outlet and the lovely Abang and Kakak Domino's will deliver straight to your car!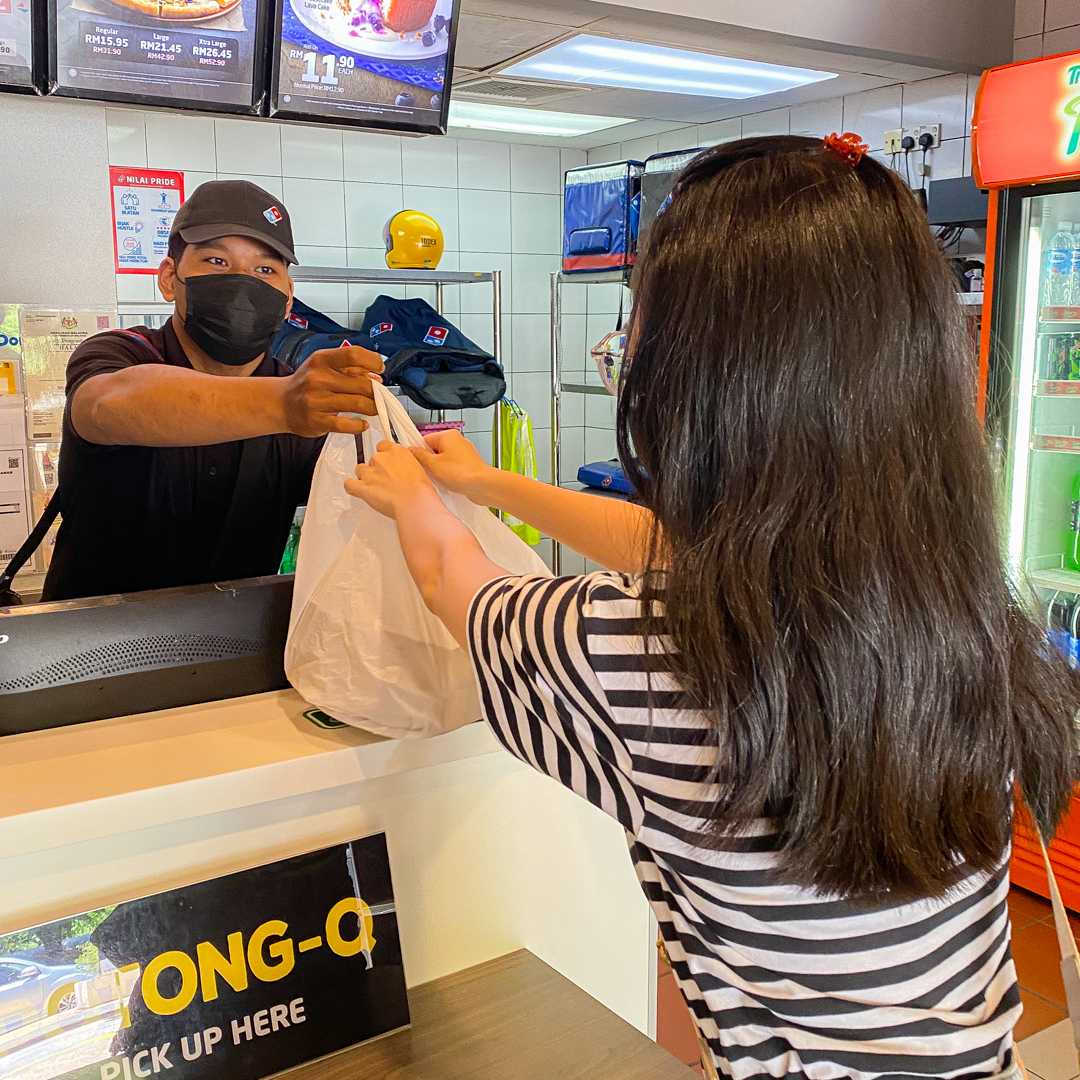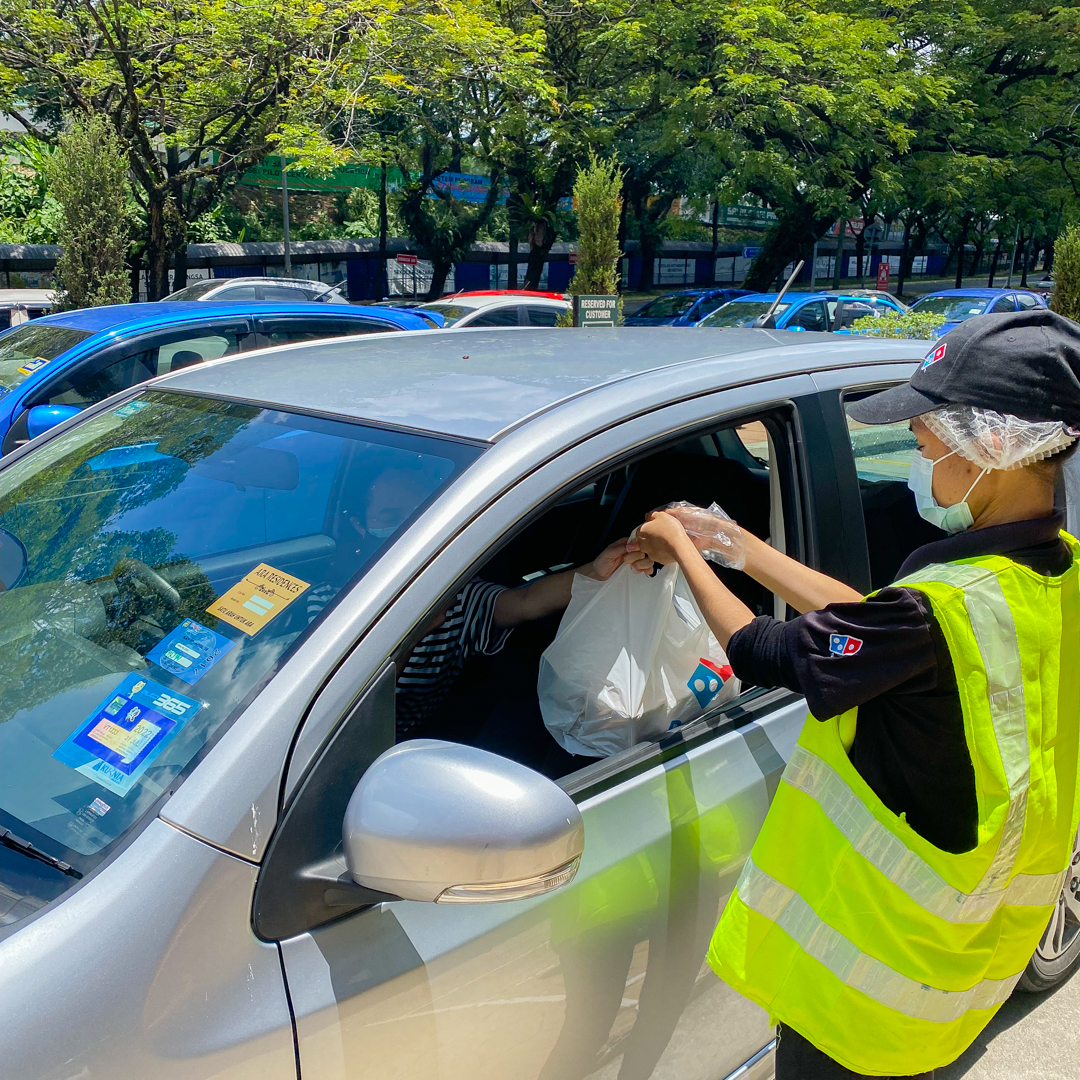 7. Head on back home and indulge in your favourite pizzas with your loved ones.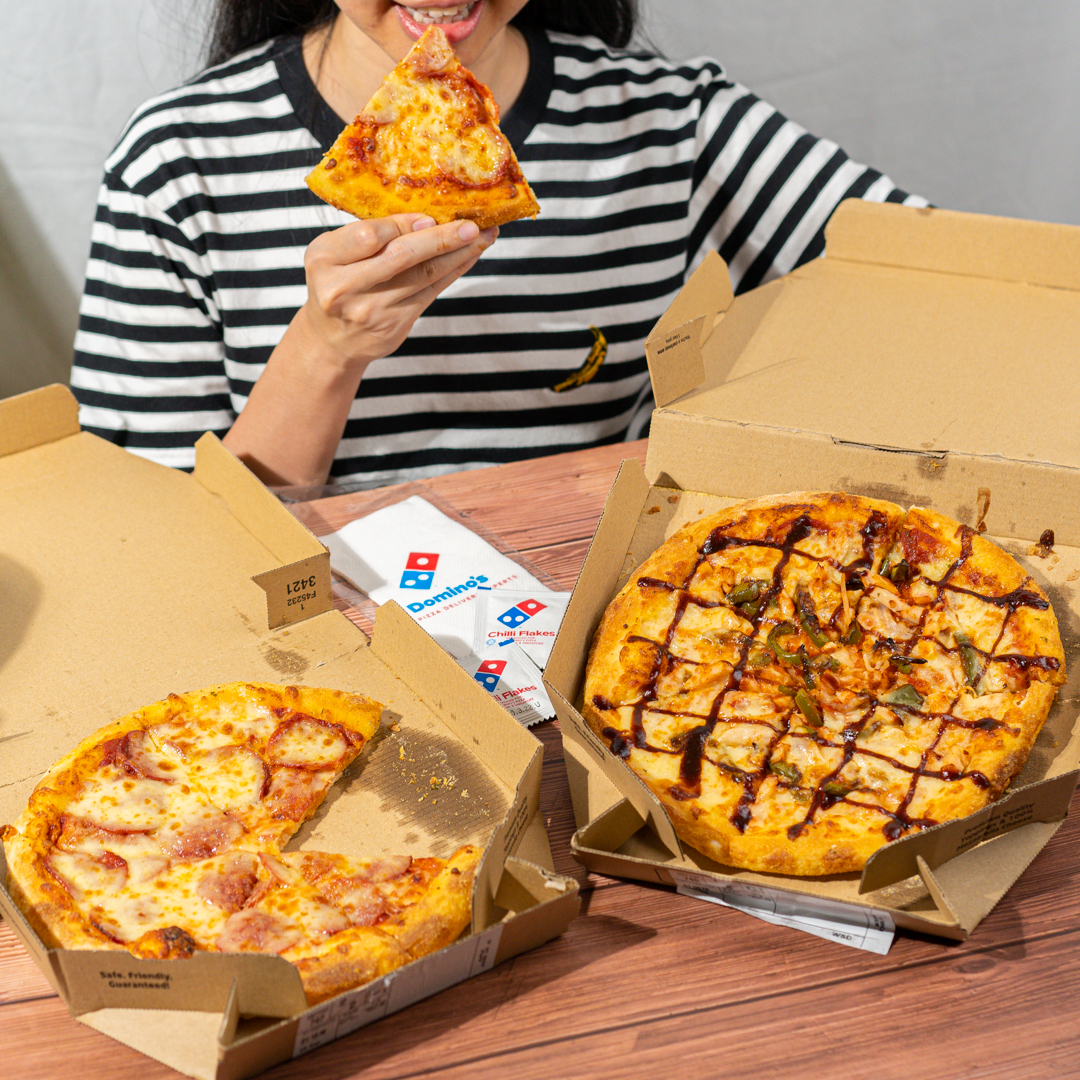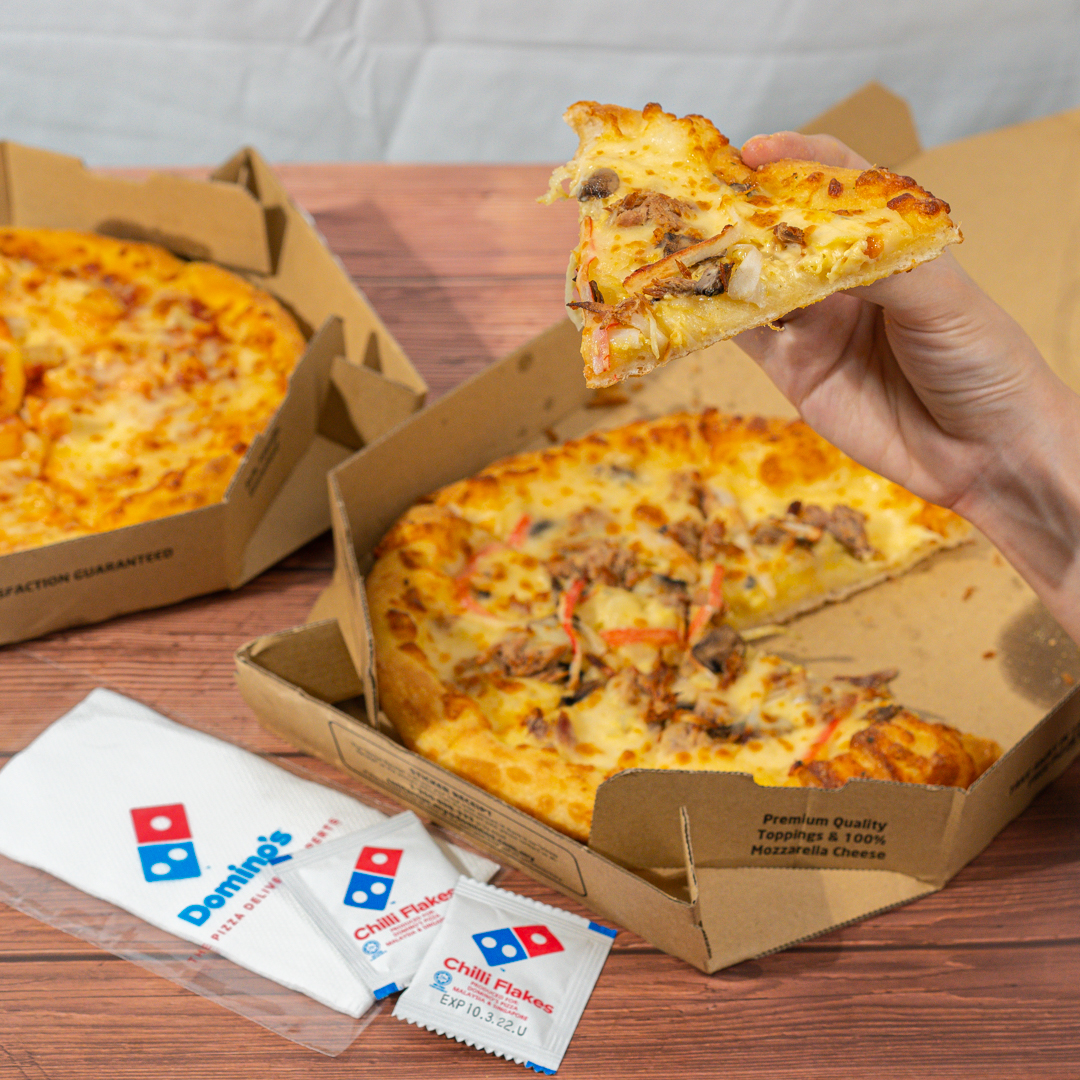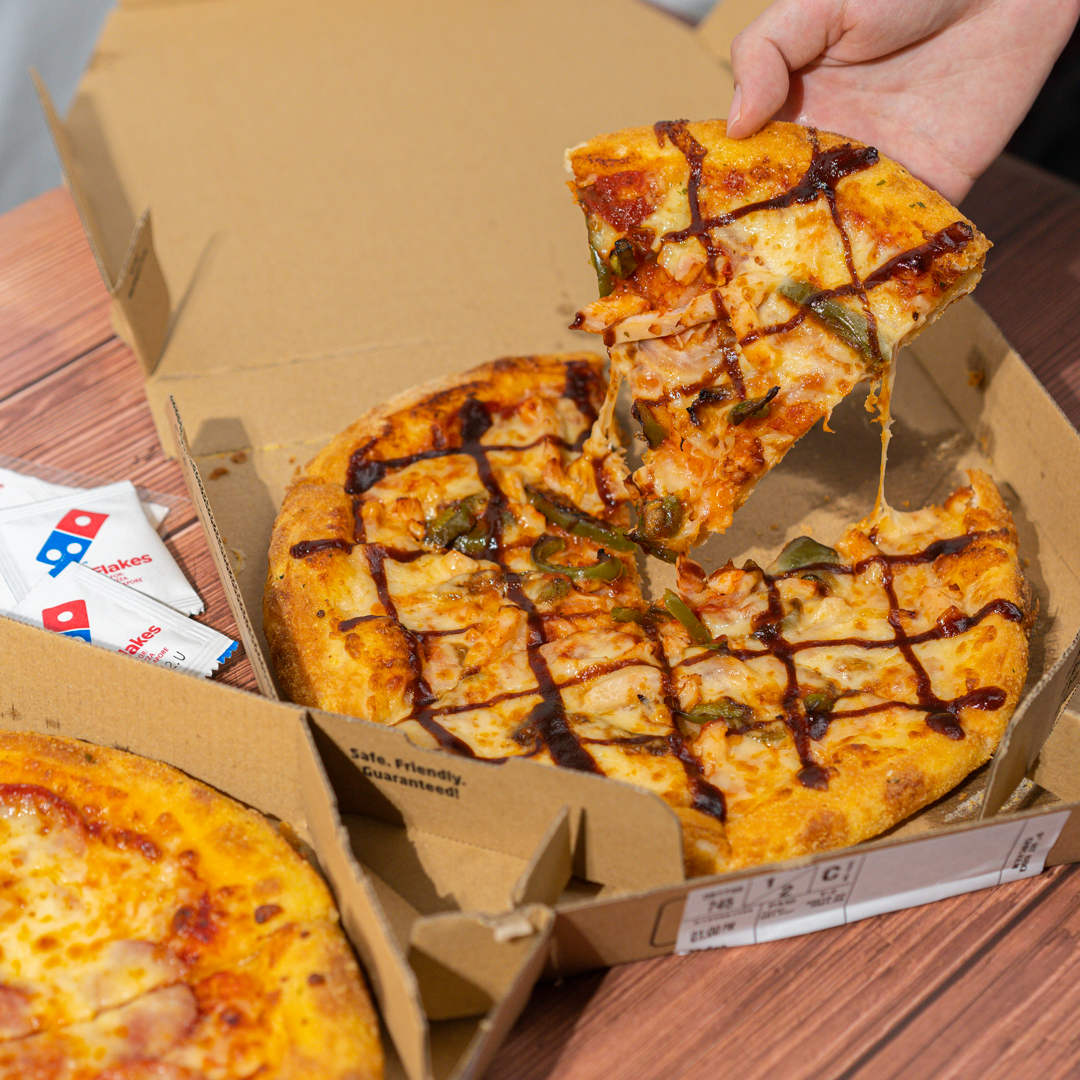 Let's Spread The Love With Domino's Today
Let us all #SamaSamaJaga with Domino's because Everyone Deserves It! Don't miss out on this super affordable deal from Domino's today. Remember to tag your pizza-loving buddies in the comments below too! Enjoy, foodies!
Link(s): Website | Facebook | Instagram 
#SamaSamaJaga #ItsAllAboutYou
Read More: Netizen Shared Photos Of Deserted KSL City Mall That Resembles A Ghost Town
–
Now Playing, Catch New Episodes Every Friday At 7PM
New Shopee Deals: https://shp.ee/mwksseq
Lazada Everyday Low Price https://lzd.la/page
–
We would like to invite you to join our New Telegram Group! We will regularly post about good food, casual promos, giveaways, and interesting findings in Malaysia.