8 Hidden Outdoor Gems Across Johor That's Worth A (Few) Visits
Some Places You Just Can't Get Enough Of
Here in Johor, we have a constant thriving food scene. Aside from that, there are plenty of notable places that are worth visiting be it for locals or tourists. While those notable places often include Legoland, Little Paris, Pasar Karat and more, this time around, things will be different. This is because we will be curating a list of the 8 Hidden Outdoor Gems in Johor that we reckon, one can definitely pay a visit more than once. When you're ready, just keep scrolling!
Hidden Outdoor Gems in Johor You Probably Didn't Know About
1. Pulau Rawa
The very first precious gem that's right here in Johor is none other than Pulau Rawa, located in Mersing. Did you guys know that this island hails the title of Malaysia's Maldives? It certainly rings true given the sandy beaches alongside the crystal-clear waters. Now that you guys know of this gem, you can also save up on those air tickets and make your way to Pulau Rawa for an out-of-the-world island experience. Read more about this island here.
Address: Pulau Rawa, 86800, Mersing, Johor.
2. Lata Seri Pulai
In case islands aren't your cup of coffee, how about we take it down a notch and introduce you guys to an outdoor waterpark instead? Such is Lata Seri Pulai, a hidden waterpark in Pontian, Johor that boasts a perfect staycation spot. There are traditional Malay-themed resorts as well as a massive waterslide that's perfect for adventurers at heart. Aside from that, you can also stroll along this resort and take in the breeze; or, feel free to BBQ to your heart's content. Check out our writeup about Lata Seri Pulai here.
Address: No.4, Jalan Rizab 1, Kampung Melayu Raya, 81500 Pekan Nanas, Pontian, Johor.
Operating Hours: 9 AM – 6 PM (Opens Daily)
Entrance Fee: Adult: RM 15 | Children: RM 10
3. Rainforest Tree House @ Kulai
Perhaps you're not much of a water-sports lover, then this next hidden gem should suit you. This Rainforest Tree House, believe it or not, is located right here in Kulai, Johor. Personally, we think this is the best way to unwind and chill out, the natural way. Really, over in this tree house, you can literally sit back and enjoy the beauty of Mother Nature. For some of us, it's a form of a much needed escapism from the bustles of a city life. The best part about this place is undoubtedly the stunning sunrise as well as sunset that will leave you in awe.
Adress: Gunung Pulai, Taman Gunung Pulai, 81000 Kulai, Johor, Malaysia
Social Media: Facebook
4. Gunung Pulai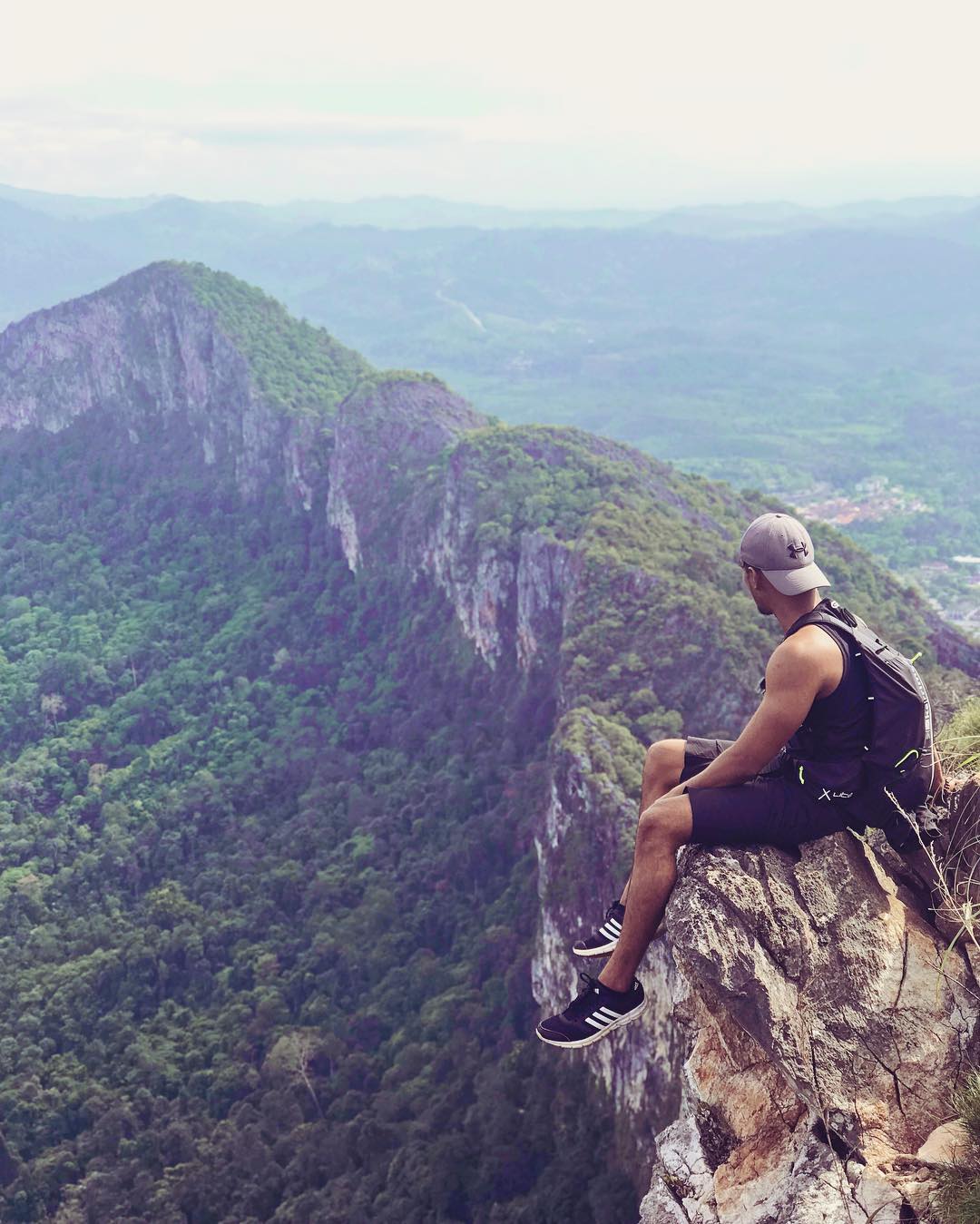 Gunung Pulai, the mere mention of this spot will have locals telling you it's a haven for hikers. After some research, the hike up and down Gunung Pulai will take approximately 4 hours in total. Some may think it's a bit lengthy but we assure you, the reward for this hike up will be totally worth it. This is because you will be greeted with a panoramic view of Johor that will definitely take your breath away. Time to flip your phone out and snap some pics.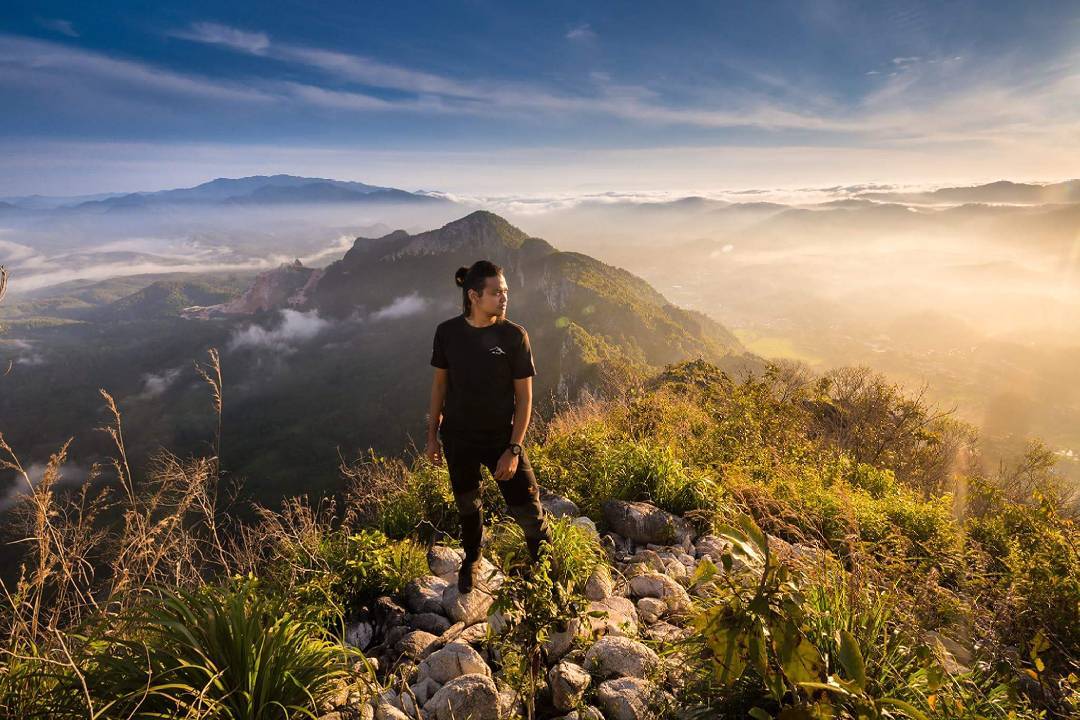 Adress: Gunung Pulai, Taman Gunung Pulai, 81000 Kulai, Johor, Malaysia
5. Firefly Valley Leisure Park
The next outdoor hidden gem in Johor is this one of a kind adventure. How many of you guys have actually seen fireflies? We certainly have(in the movies) but IRL? That would be a wonder, don't you think? So, here at Firefly Valley Leisure Park, you can choose to either witness fireflies on foot or take the boat, cruise the river and enjoy firefly watching. If you're not sure which is better, we can't tell either since this is relatively subjective upon your personal opinion. But one thing for sure, it's likely a very romantic activity.
Address: Jalan Jemaluang, 81900 Kota Tinggi, Johor.
Operating Hours: 11 AM – 9 PM (Opens Daily)
6. UK Farm Agro @ Kluang
Did you guys know that there's actually an animal farm right here in Kluang, Johor? In fact, this is also Malaysia's largest goat farm. To be specific, in UK Farm, you can expect to find more than 5000 goats as well as sheep across a 100-acre grazing land. So if you're an animal-lover, then this farm is the absolute hidden outdoor gem in Johor that you'll definitely appreciate. Aside from getting a step closer to these tame animals, you can also pay a visit to the passion-fruit farm.
Address: Projek Pertanian Moden Kluang, KM13 Jalan Batu Pahat, Kluang, 8, 86000 Kluang, Johor,
Operating Hours: 11 AM – 9 PM (Opens Daily)
Check out the website here
7. Kukup Water Park
The following hidden outdoor gems in Johor is none other than Kukup Water Park in Pontian. Although this waterpark has been around for some time, not many have ever heard about it. Unless you're a resident in the area of Pontian, we can safely bet that this is as hidden as it can get. Also, we'll let you guys in on how the entrance fee is only RM 10 and it guarantees clear water, some breeze and a total island-getaway feel. Time to get splashy! Read our full article review here: This Hidden Waterpark In Johor From RM 10 Is The Perfect Weekend Getaway Spot
Address: Kukup Golf Resort, Pontian
Opening Hours: 7 AM – 7 PM (Opens Daily)
Price:
Adult: RM10 | Children: RM7 | Senior Citizen: RM 5 (Weekdays)
Adult: RM16 | Children: RM9 | Senior Citizen: RM 8 (Weekend & Public Holidays)
*Children (3-12 years old) | Senior Citizen (61 years old) | 2 years old and below (FREE)
8. Pulau Seribuat (A.K.A Pulau Rahsia)
Undoubtedly, this next hidden gem in Johor is a secret since even its name says so. Pulau Seribuat is also known as Pulau Rahsia, literally translates into 'Secret Island'. It is a scenic island that boasts crystal clear water and it's superbly Instagrammable. Also, we think that the word 'crystal clear' is not doing the waters at Pulau Rahsia a justice. Let's try, tropical and mirror-like. It's an island that not only takes your breath away, but will also leave you in awe.
Address: Pulau Seribuat, Mersing, 86800, Johor.
And with Secret Island, that marks the end of our list of the hidden outdoor gems right here in Johor. How many have you guys been to? Don't forget to let us know if there are any that you think should be on this list. Till next time, guys!
Team Foodie is expanding! 🔥
🔥We are hiring video editors, content editors and interns for Johor Foodie, KL Foodie and Penang Foodie. Send your resume to career@foodie.my🔥