Enjoy The "Coffee Shop At Home" Experience With All-New NESCAFÉ® Dolce Gusto® Genio S Range
From the perfect temperature to how intense your coffee is – we know you just love to customise everything! But making the consistent perfect cup of your favourite coffee yourself is actually harder than it looks. Coffee lovers, we know your struggles! But, worry no more – NESCAFÉ® Dolce Gusto® has what you need for the perfect cup of café-style coffee at the comfort of your own home, within a fraction of the price from the cafes!
The Perfect Cup Of Coffee Just For You At Home With NESCAFÉ® Dolce Gusto® Genio S Range
Say hello to the hassle-free premium coffee machine at home that ticks all the boxes for you within just a single touch of a button! No, we're not pulling your leg here. NESCAFÉ® Dolce Gusto® has released a NEW machine range – Genio S Touch and Genio S Plus, where you can simply enjoy café-style coffees perfected to your personal taste, at the comfort of your own home.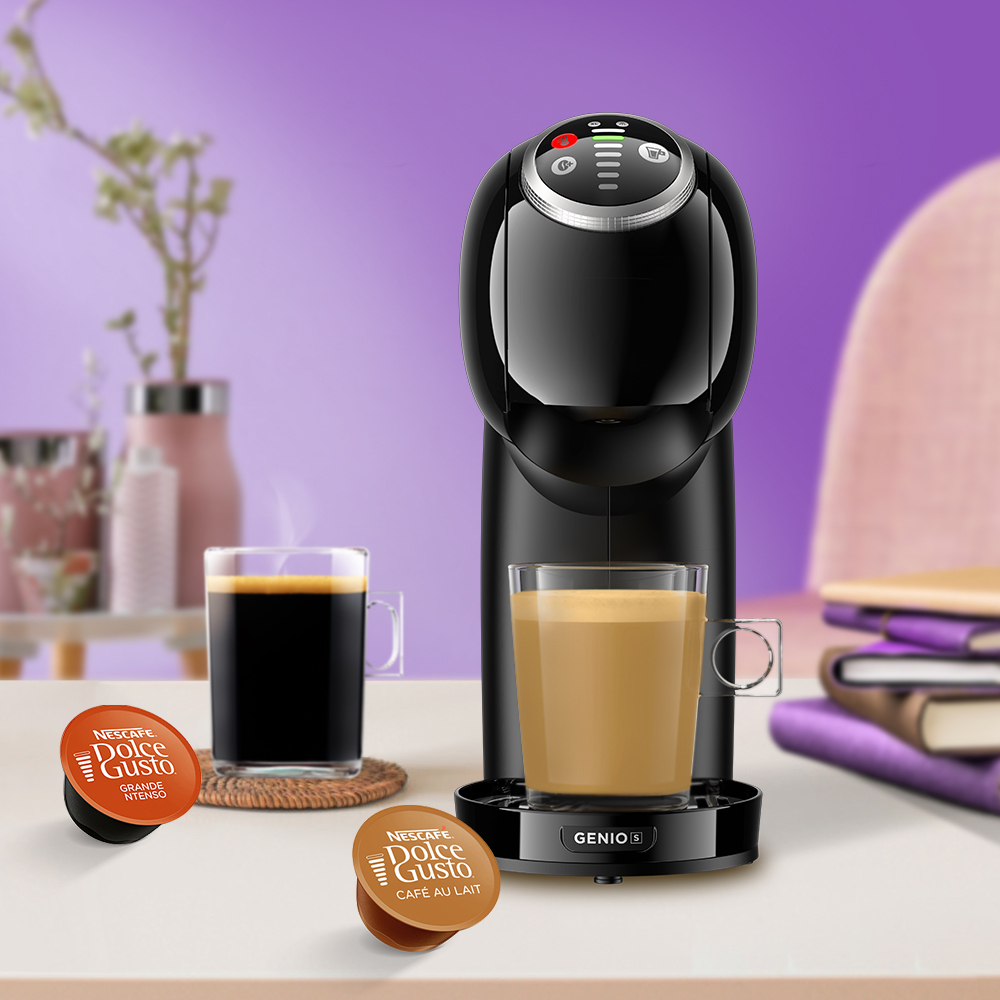 The machines are compatible with both NESCAFÉ® Dolce Gusto® and Starbucks® coffee capsules. So that's even more range of coffee flavours to explore! With a wide variety of options ranging from black coffee to white coffee cups, you can now enjoy premium quality coffees without even leaving your home! If you're one who loves a richer brew for your morning coffees, then the new NESCAFÉ® Dolce Gusto® Genio S machines are right up your alley. The innovative Espresso Boost Technology increases coffee intensity for a more coffee kick. From warm to very hot, you can also customise temperature right to your personal preference using the Temperature Selection Function and enjoy your favourite cup of café-style coffee immediately! No more complicated orders for baristas, you can handle it all on your own with the new Genio S Range machines. Besides, the automatic Genio S Touch has a full-on touch screen function. Meanwhile, the Genio S Plus is equipped with an intuitive LED control ring that controls the water level for your perfect cup of coffee. It's a tough call to make between both equally sleek and modern models, but one thing's for sure – you'll be making a premium customised beverage in less than one minute from now on!
Your Very Own Coffee Shop At Home With NESCAFÉ® Dolce Gusto®
Wait no more as NESCAFÉ® Dolce Gusto® Genio S range is here so you can thoroughly enjoy your days at home without heading out for a good cup of coffee. Get your hands on the latest Genio S Touch and Genio S Plus at Lazada, Shopee or selected supermarkets nationwide. Tag all your coffee-loving buddies in the comments below!
Link(s): Website | Facebook | Instagram
Also Read: LEGOLAND Malaysia Offers Ramadhan Buffet Dinner With Special Promotion Buy 10 Free 2 Deal
—
We would like to invite you to join our New Private Community Group! Here you are free to ask questions, share your love for food, and explore the Johor community! We will also regularly post about casual promos and the latest findings.
Click on the button below and hunt good food with us today!