10 Exciting Outdoor Activities in Johor For A Fun-Filled Weekend
Let's Have Some Fun In The Sun!
You know when the weekend is close approaching and your group of friends are busy looking for fun activities to do? Well, once again, you're here at the right place because we did some research to bring you guys this: 10 Fun, Outdoor Activities For A Weekend Adventure in Johor! So are you guys ready to fill your weekend with some fun out in the sun? Don't be a bummer and stay in for the entire weekend! Besides, it's school holidays so why not? LEGGO!
10 Outdoor Activities in Johor For A Weekend Adventure
1. AOV Paintball @ OLA Park
The very first fun activity in Johor that no one should miss out is a game of Paintball. While there are other spots for a fun round of paintball game, we're gonna recommend AOV Paintball at OLA Park. This is due to the spacious facility, making it ideal for a paintball game be it for a team building adventure or even just a friendly game among friends. Since the setting of the place is well set up, you'll be signing yourselves up for a game of paintball combat similar to a war experience. Are you ready to put your game face on?
Address: PTD 114143, Jalan Desa Tebrau, Taman Desa Tebrau, 81100 Johor Bahru, Johor
Operating Hours: 9.30 AM – 5.30 PM (Opens Daily)
Price Range: Check out their website here
2. Go Kart Rides @ Plentong Go Kart Circuit
Next up is going on go kart rides around one of the largest go-kart circuit in Malaysia, the Plentong Go Kart Circuit. You guys know the fun of going on go kart rides right? It's the exhilaration that comes when we're tucked in a racing car and there's absolutely no worry such as that while we're on the roads. You can just drive however you want (but safety is always a priority) so bring your family and friends along to enjoy driving at a high speed with lesser road restrictions! Also, maybe this is a good way to understand the adrenaline rush that comes in every F1 racer.
Address: Jalan Bunga Matahari, Taman Plentong Baru, 81750 Johor Bahru, Johor
Operating Hours: 10AM to 6.30PM (Weekdays) / 8AM to 6.30PM (Weekends)
Price Range: Check out their website here
3. Stand-Up Paddle @ Coastal Paddle
If you are more to a water-adventure lover, then this next outdoor activity in Johor is specifically made for you. It's none other than water paddling, but with a unique twist. Instead of sitting and paddling your way through, this activity says it all by its name: Stand Up Paddle. Yes, you will actually have to stand and paddle your way through. However, at Coastal Paddle, they have tours for this activity so fret not, you will be guided all the way through. Typically, this is an undeniable exhausting and energy draining activity since you will paddle for 4 hours across the different stops so make sure you eat up before embarking on this adventure.
Address: Jalan Telok Kabong, Pasir Gudang, 81700, Johor
Operating Hours: Opens Daily
Price Range: Check out their website here
4. Horse Riding @ Riders Lounge
The 4th fun activity on our list of 10 outdoor activities in Johor is Horse Riding! Before we go into the details, can we get a show of hands for those who have actually done this before? Share your experience with us in the comments! So, here at Riders Lounge, whether you're a beginner looking to learn Horse Riding or if you're looking to up your skills in this activity, no problem. There are various lessons and packages that will suitably tailor to your level. In addition, there will be trained coaches, or grooms who will lead you on this activity and not to mention, it's child-friendly too!
Address: Lot 1302 Kebun Sedenak, 81000 Kulai, Johor, Malaysia (Inside the Legends Golf and Country Resort)
Operating Hours: Opens Daily
Price Range: Check out their website here
5. Water Theme Park Adventure
Aside from the activities above, this next outdoor activity will definitely be no stranger to us Johoreans. It's none other than Austin Heights Water & Adventure Park. If you are planning to get away from this scorching heat and looking to not break the bank by turning on the AC for 24/7, then simply head over to this water park! Also, did we forget to mention that there's a high speed slide with 6 lanes known as SuperSurf? You will start from the top and slide all the way down to be greeted with a huge splash of water that will certainly refresh you. There are also other activities such as Turbo Lance Slide, Uphill Flying Boats, Racer Space Boat Ride and many more!
Address:
71, Jalan Austin Heights 8/1, Taman Mount Austin, 
Johor Bahru
Operating Hours: 10AM- 7PM (Opens Daily)
Price Range:
Check out their website
here
6. Hiking @ Gunung Pulai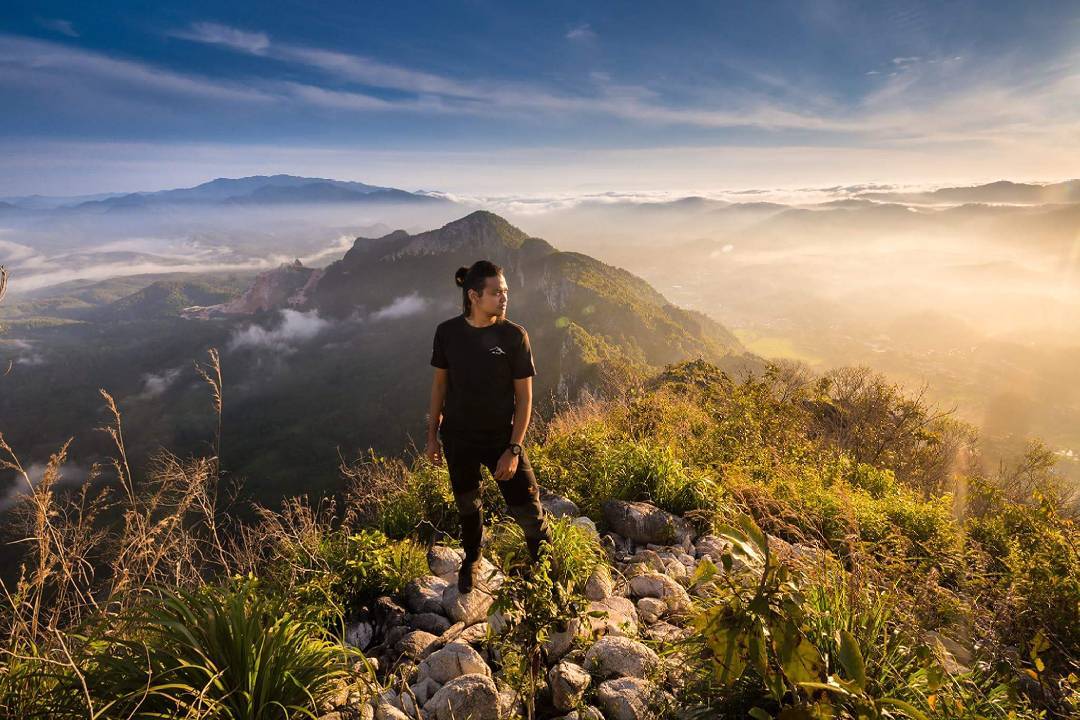 This next activity is for those who can't get enough of scenic views of Johor. Yup, it's jungle trekking, or hiking up to Mount Pulai. Also, among other hiking trails in Malaysia, hiking up Gunung Pulai is considered fairly easy. Not to mention, while you're on the way up, you will be greeted by scenic streams and waterfalls. Once you reach the top, don't forget to flip your phone out and get a snapshot at the breathtaking view. This is surely one of the few outdoor activities in Johor that's worth the sweat as you will be rewarded with a view that's unlike any other.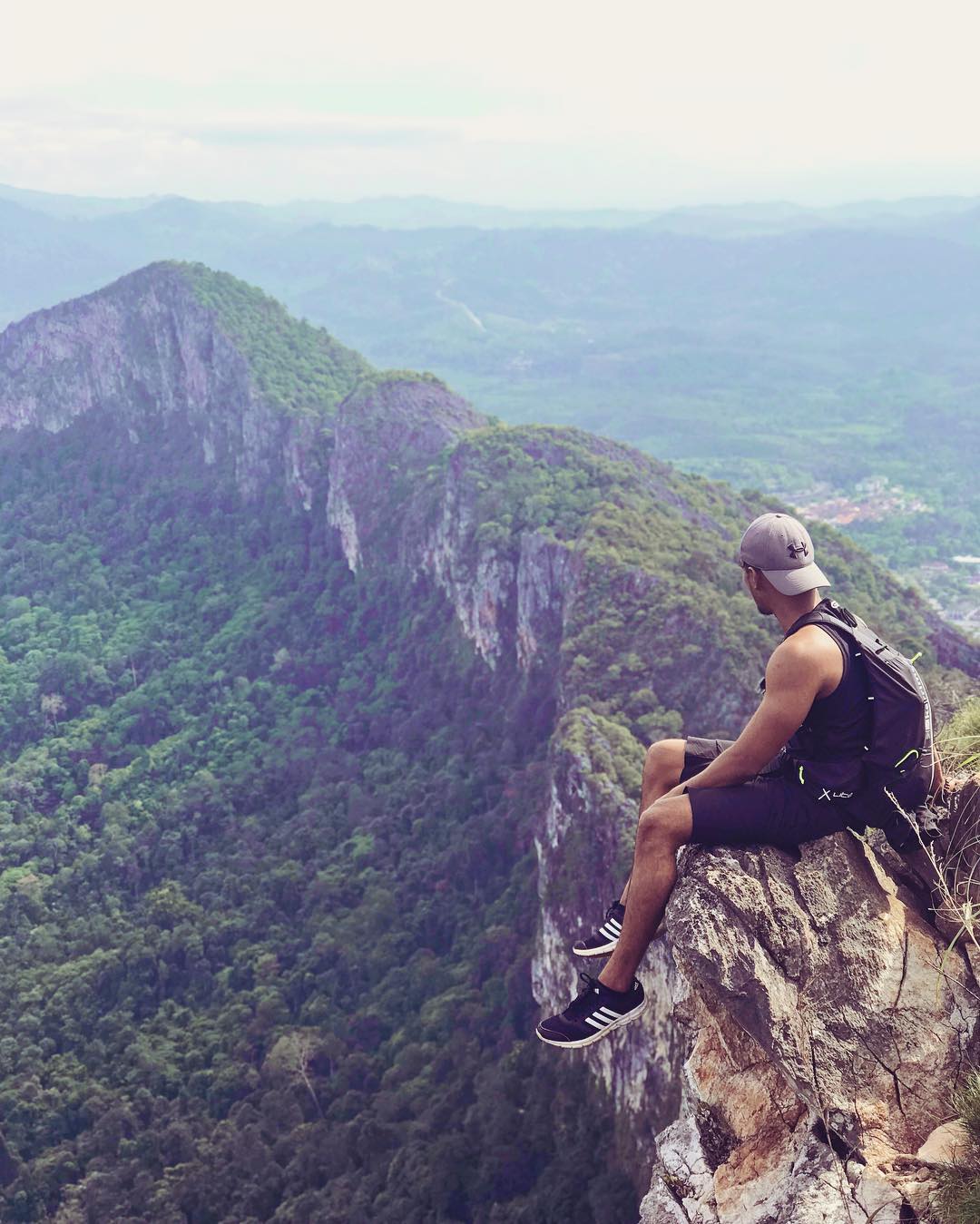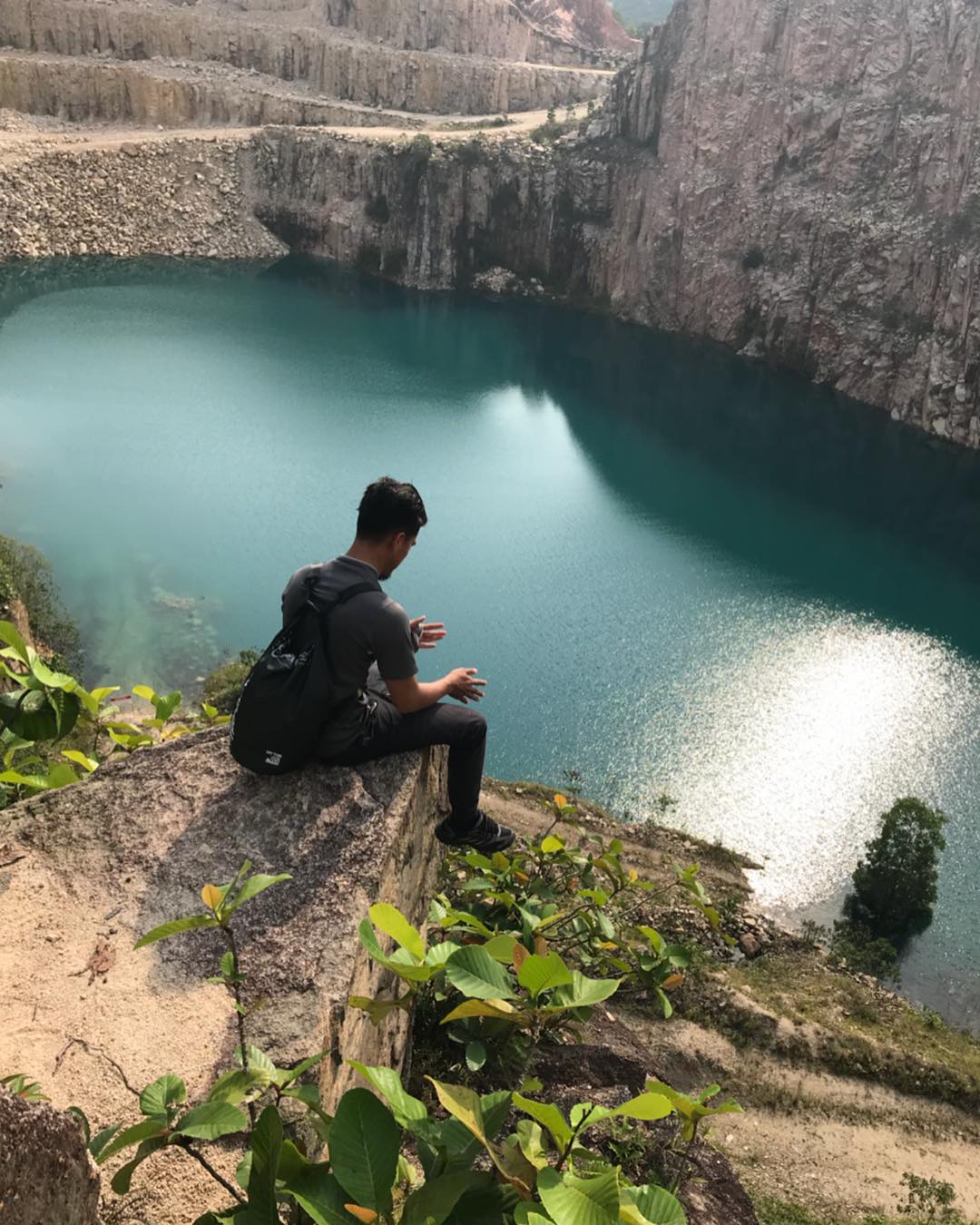 Difficulty level: Easy
Duration (to and from): 2 – 3 hours
Highlights: Reservoir, waterfall and Instagrammable spot over at the peak
7. Visit Zoo Johor
The following activity may not be appealing to some, but if you prefer something less intense and energy draining, then this is the go-to activity. Pay a visit to Johor's very own zone that has been established since the year 1928. Also, it is also one of the oldest zoo in the entire Malaysia. Despite its not so grandiose space, this zoo still holds rare species of birds and animals. The most exciting thing is that you and your little ones can embark on a journey of animal feeding including camels and also horses. Take a closer step to bond with the tame animals and witness the rare breeds of nature.
Address: Jalan Gertak Merah, Taman Istana, 80000 Johor Bahru, Johor
Operating Hours: 9AM- 6PM (Opens Daily)
Price Range: RM 2(Adults) | RM 1(Children)
8. ATV Riding
Alright, now the 8th activity in our list of 10 fun activities you can carry out in Johor is ATV riding. Going on an all-terrain-vehicle is actually no easy task but if you're an adventurer at heart, this activity is definitely one that you won't want to miss out. Also, ATV Riding at Tristan Park has a modern track that's suitable for both beginners and also experts. If you're looking for an ATV Riding experience that is packed with adventure, then you're at the right place. Ride across the Semangar Trail where you can witness waterfalls and pristine sceneries as well.
Address: 21, Jalan Kekabu 7, Taman Desa Cemerlang, 81800 Ulu Tiram, Johor
Operating Hours: Opens Daily
For more information, check out the website here
9. Cycling Trips
Say you're bored of being stuck in Johor traffic during peak hours on weekdays. Now that it's the weekend, there might possibly be a gridlock somewhere since everyone is also out and about right? Well, try cycling around JB for once. With Downtown Rides, all you need to do is simply call in to book the number of bicycles you prefer, collect the bikes at the destined area and you will be given a route map to cycle along. However, if you would like to customise your own journey and cycle on your own free will, that won't be a problem too! Just make sure you return the bike on time and in its original condition.
Address: Jalan Haron 80100 Johor Bahru.
Contact Number: +6016 2559094 | Email: downtown.ride.jb@gmail.com
For more information, check out the website here
10. River Cruising + Firefly Watching
The very final activity in our list of outdoor activities in Johor is this one of a kind adventure. How many of you guys have actually seen fireflies? We certainly have(in the movies) but IRL? That would be a wonder, don't you think? So, here at Firefly Valley Leisure Park, you can choose to either witness fireflies on foot or take the boat, cruise the river and enjoy firefly watching. If you're not sure which is better, we can't tell either since this is relatively subjective upon your personal opinion. But one thing for sure, it's likely a very romantic activity.
Address: Jalan Jemaluang, 81900 Kota Tinggi, Johor.
Operating Hours: 11 AM – 9 PM (Opens Daily)
So, that's the final activity in our list of exciting outdoor activities right here in Johor! Which one of these seems the most interesting to you? Be sure to let us know about your experience with any of these activities. Cheers to great weekend!
ALSO CHECK OUT: 10 Ice Cream Spots in Johor To Beat The Scorching Heat
Team Foodie is expanding! 🔥
🔥We are hiring video editors, content editors and interns for Johor Foodie, KL Foodie and Penang Foodie. Send your resume to career@foodie.my🔥