Easy Buttermilk Pasta #SemuaBolehMasak, Let Us Tell You The Secret!
Who thinks cooking is hard? It's actually not that difficult and we do believe everyone has a talent for cooking. You just need to start with this secret ingredient and phew, taste the magic yourself! Fancy knowing our little secret? Let us fill you in on the details!
#SemuaBolehMasak With This Secret Ingredient!
No doubt we are very used to our mother's or wife's cooking. But when they are not at home, that's when all the problems start. "What do I eat?" "Where do I eat?" It's no secret that eating out is more expensive than cooking at home. So, want us to lend a hand? Here's the secret – Kimball Pasta products, easy solution to all problems!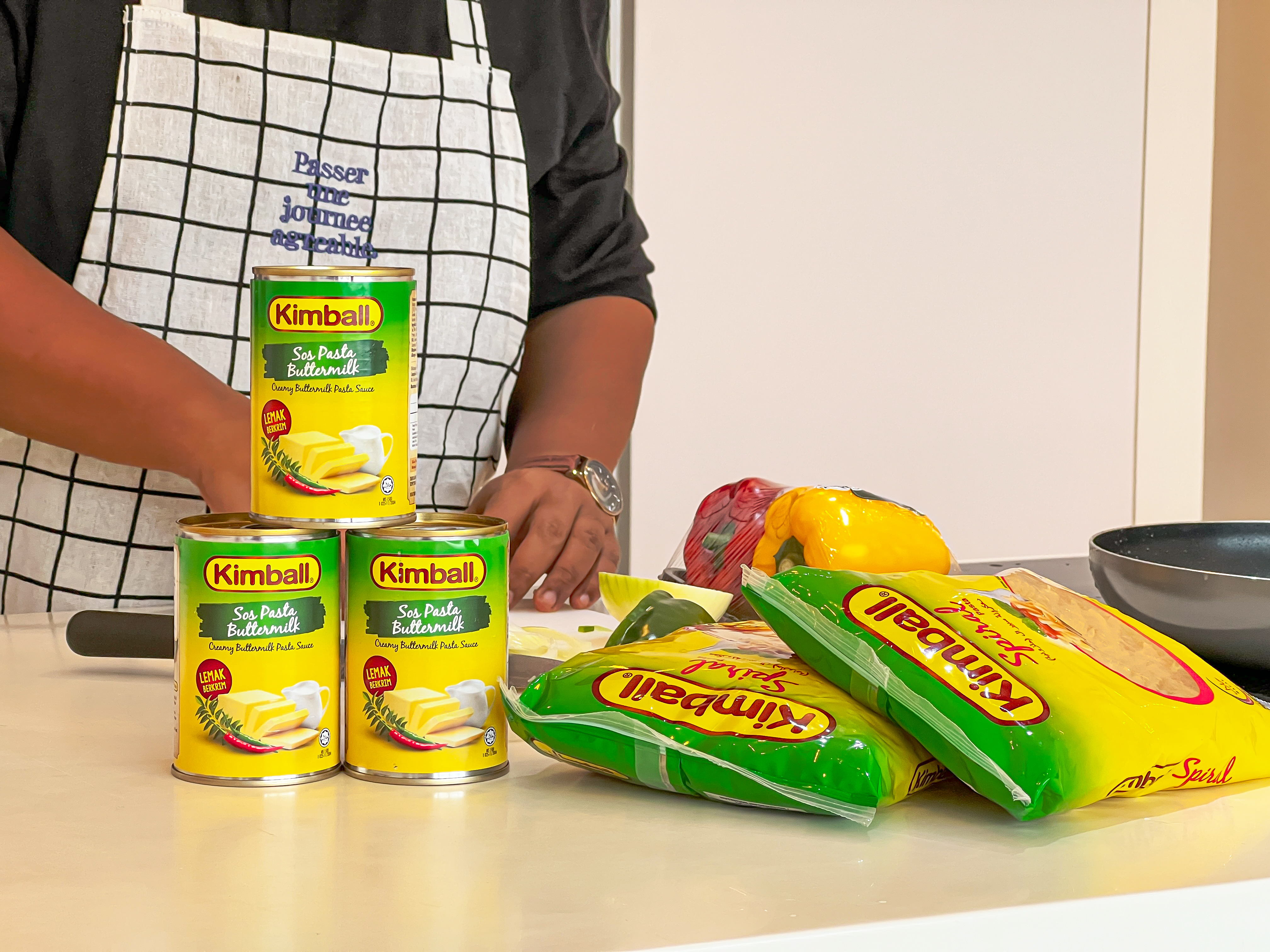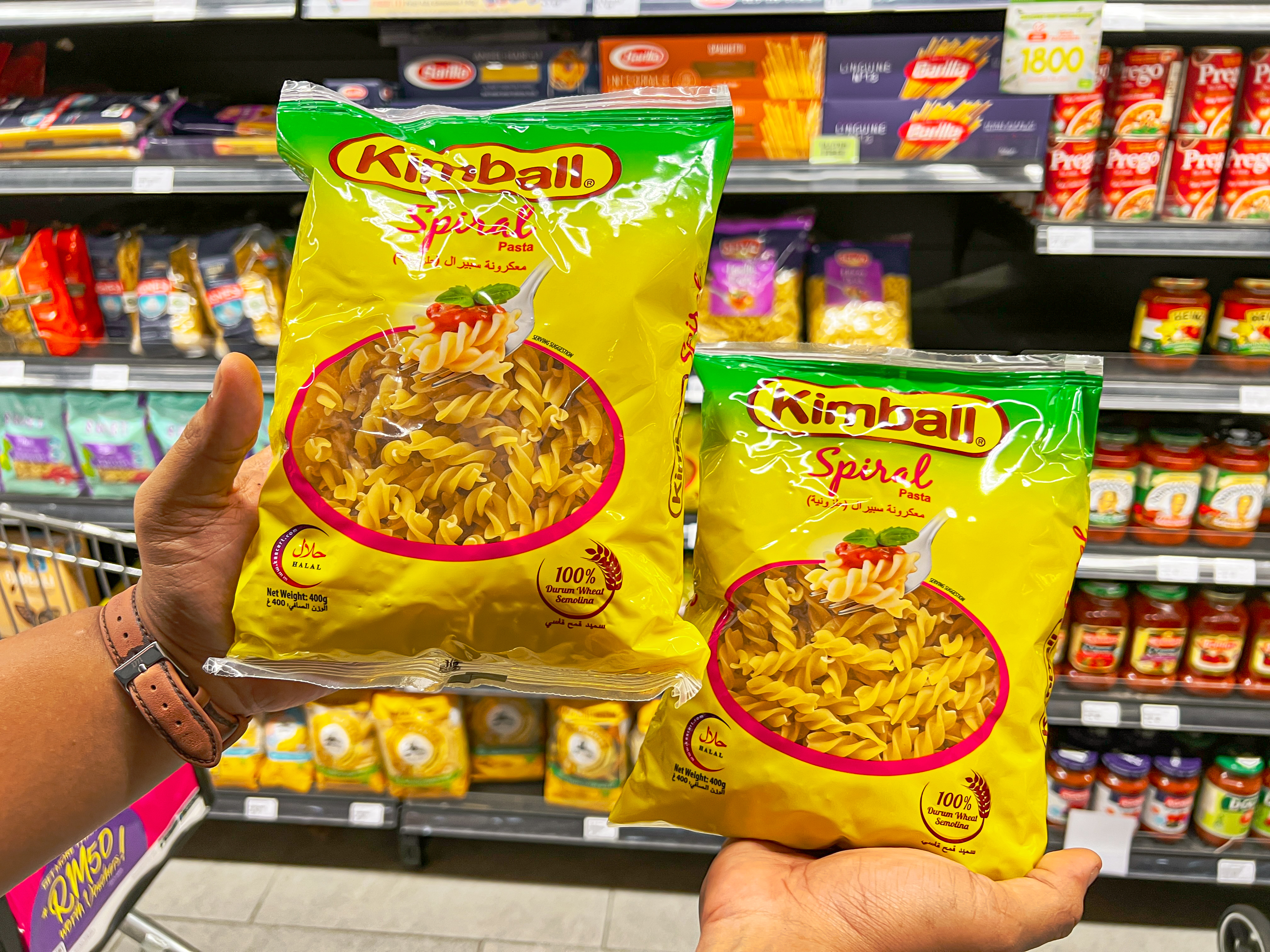 Why Kimball Pasta you ask? With Kimball Pasta, you will never get tired. Did you know Kimball Pasta products come in various options such as Spaghetti, Penne, Macaroni, Fettuccine and more? There are also a plethora of choices of pasta sauces such as Traditional Pasta, Mushroom Pasta, Basil & Garlic, Spicy Chili Tomato and more!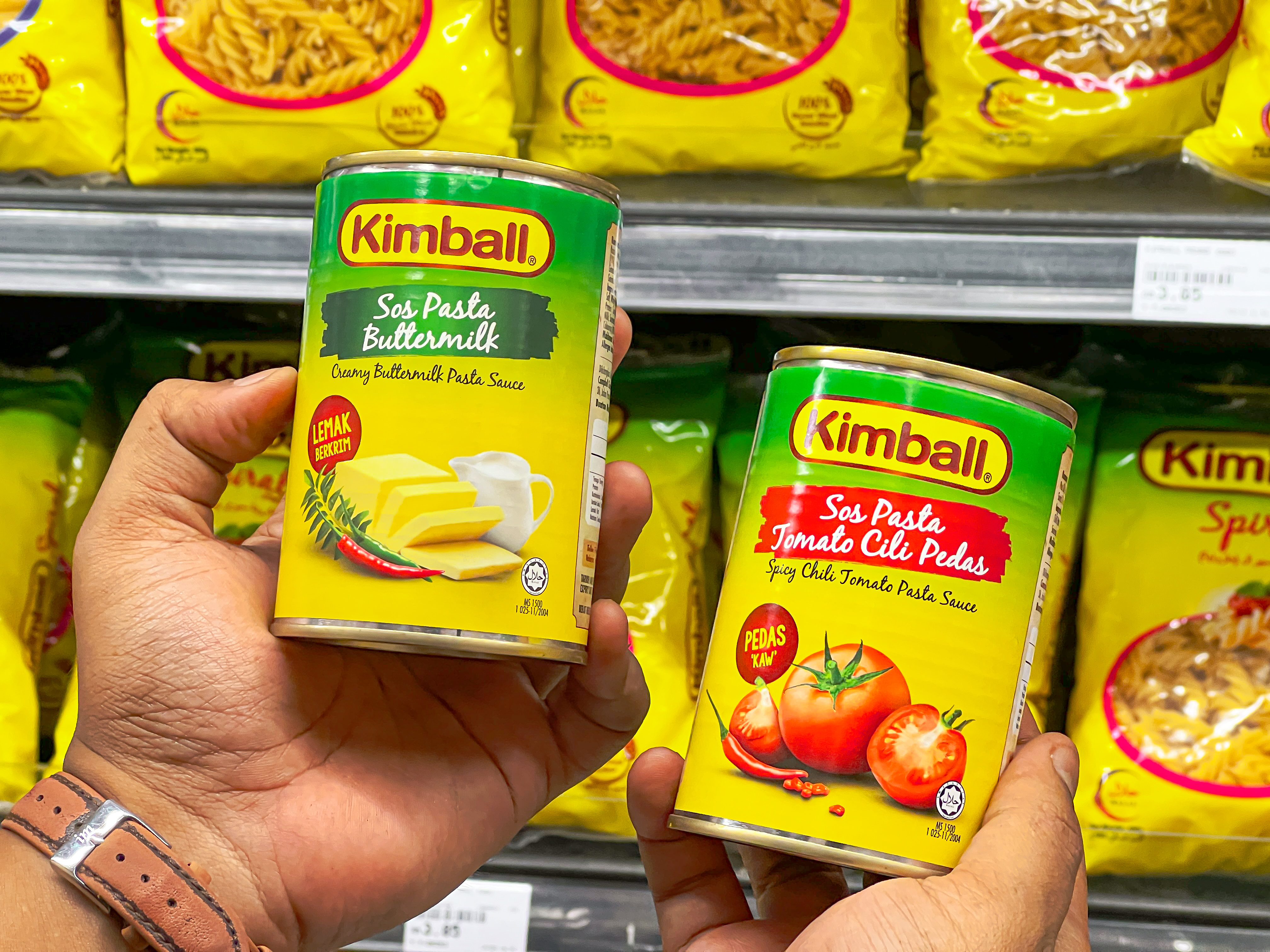 As Kimball Pasta products are versatile, you can add them to other recipes such as Macaroni Rolls, Murtabak Pasta, Meatball Sandwich and other mouth-watering recipes! Plus, they are really affordable – a series of products that definitely will be kept close to the heart!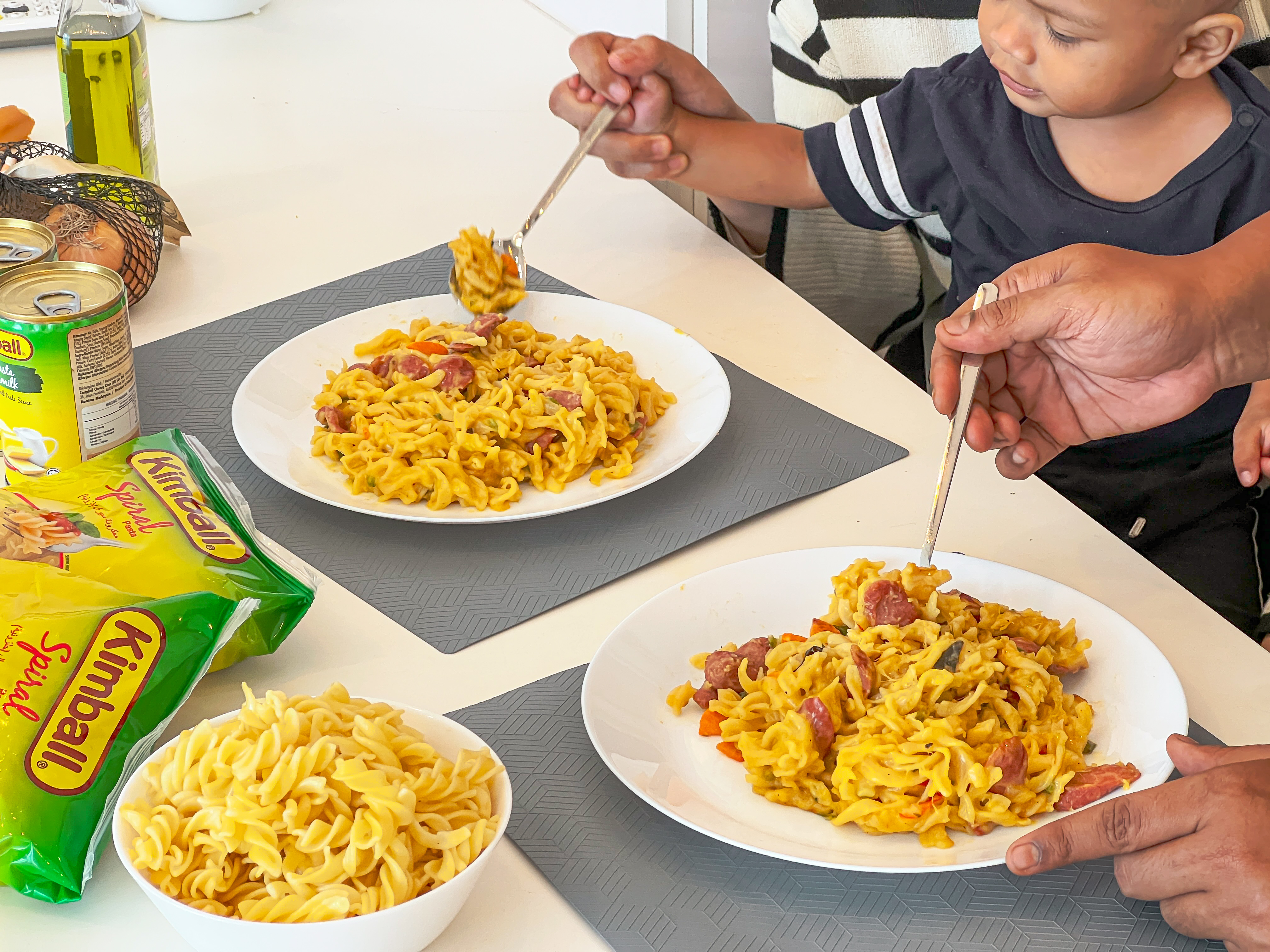 Since Kimball Pasta products are made accessible to everyone, the cooking steps are way easier than we think. If you don't believe it, let us show you!
Easy Kimball Buttermilk Pasta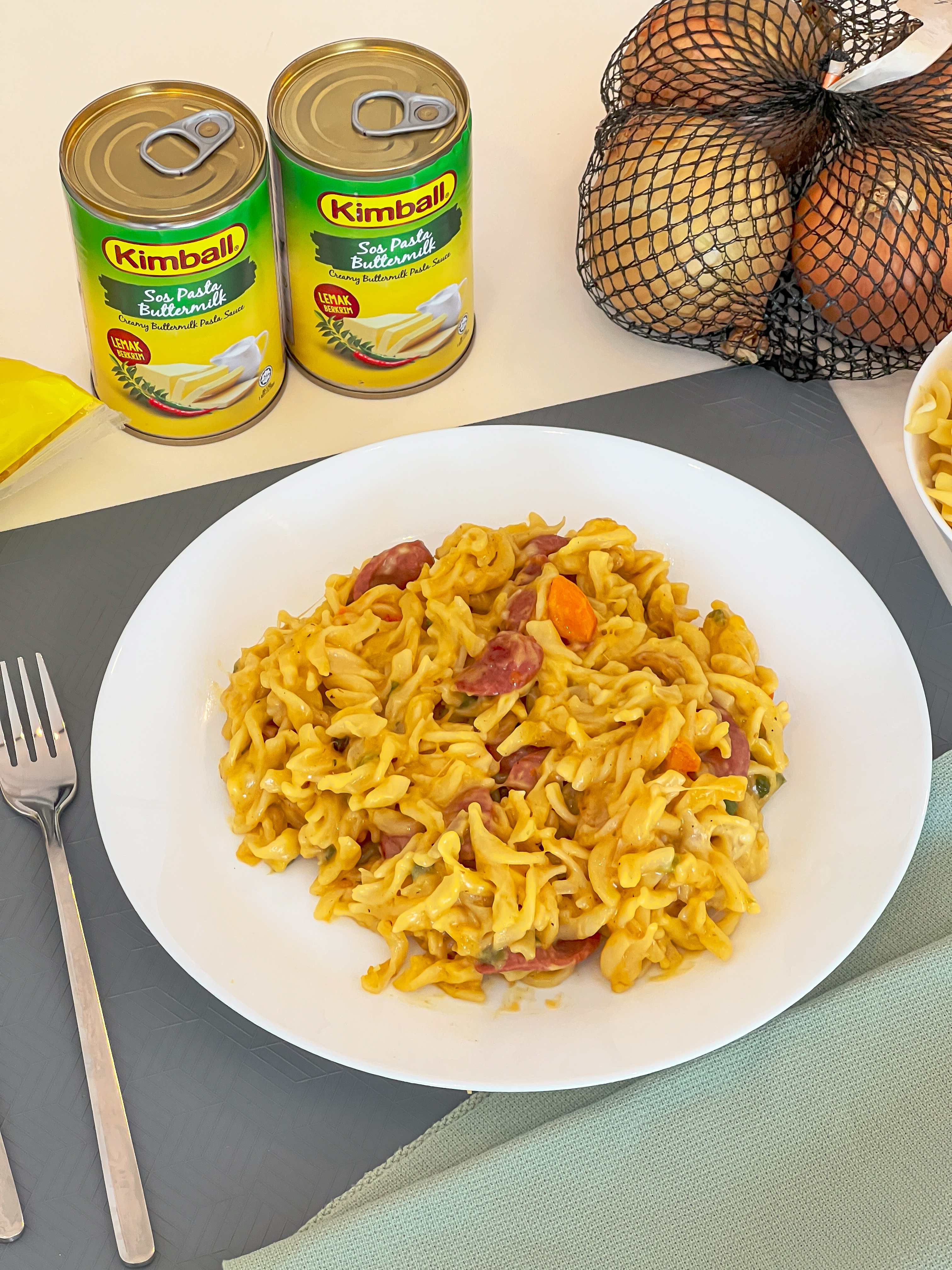 Ingredients:
1 can of Kimball Buttermilk Pasta Sauce

150g Kimball Spiral (cook according to the instructions on the packet)

2 tbsp butter

6 pieces sausage, finely sliced

30g onion, diced

50g green bell pepper, diced

50g carrots, diced

1/2 cup of water

4 slices of Cheddar & Mozzarella cheese, finely sliced
Steps: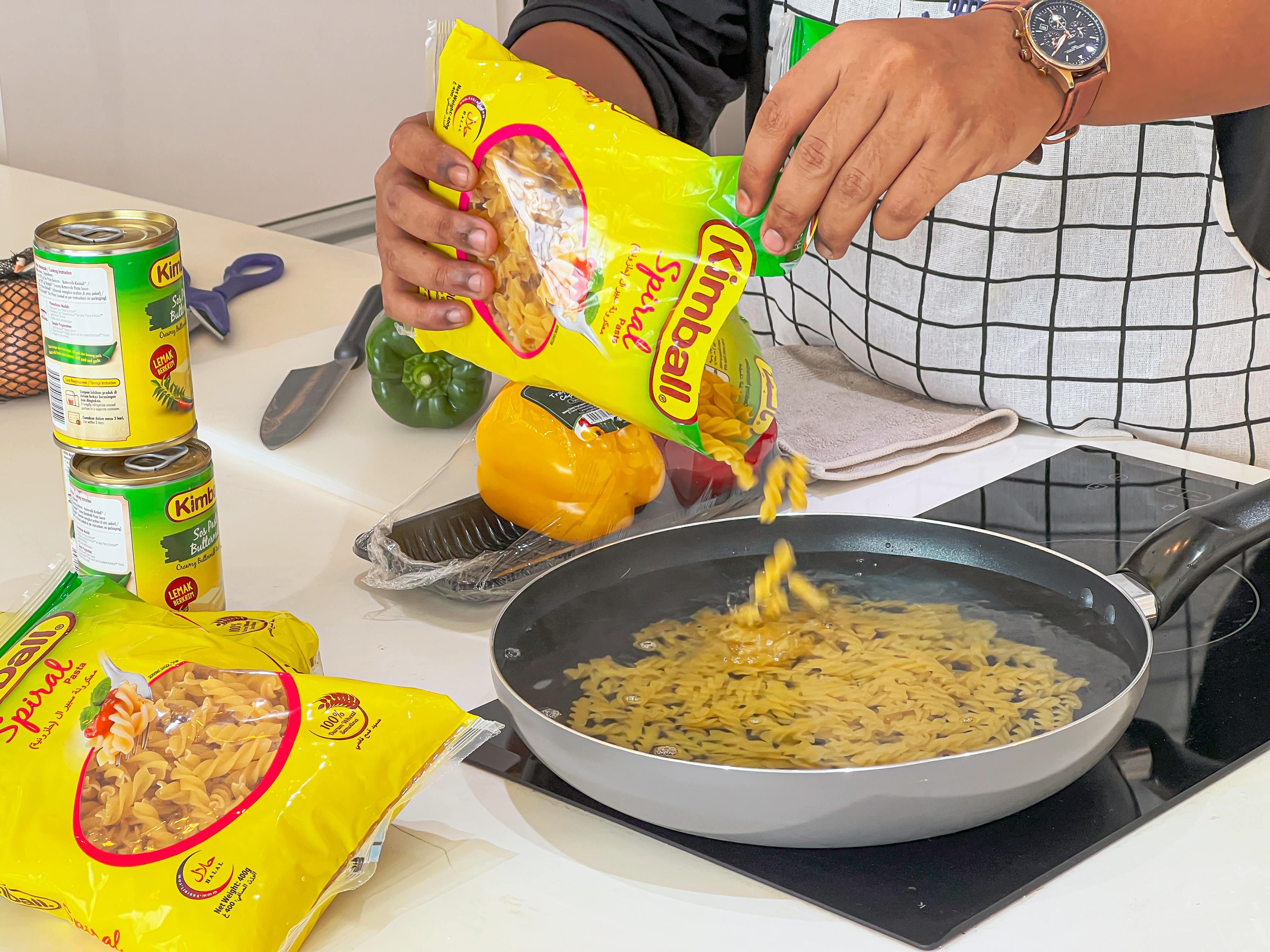 1. Boil the Kimball Spiral Pasta for 10 minutes and set aside.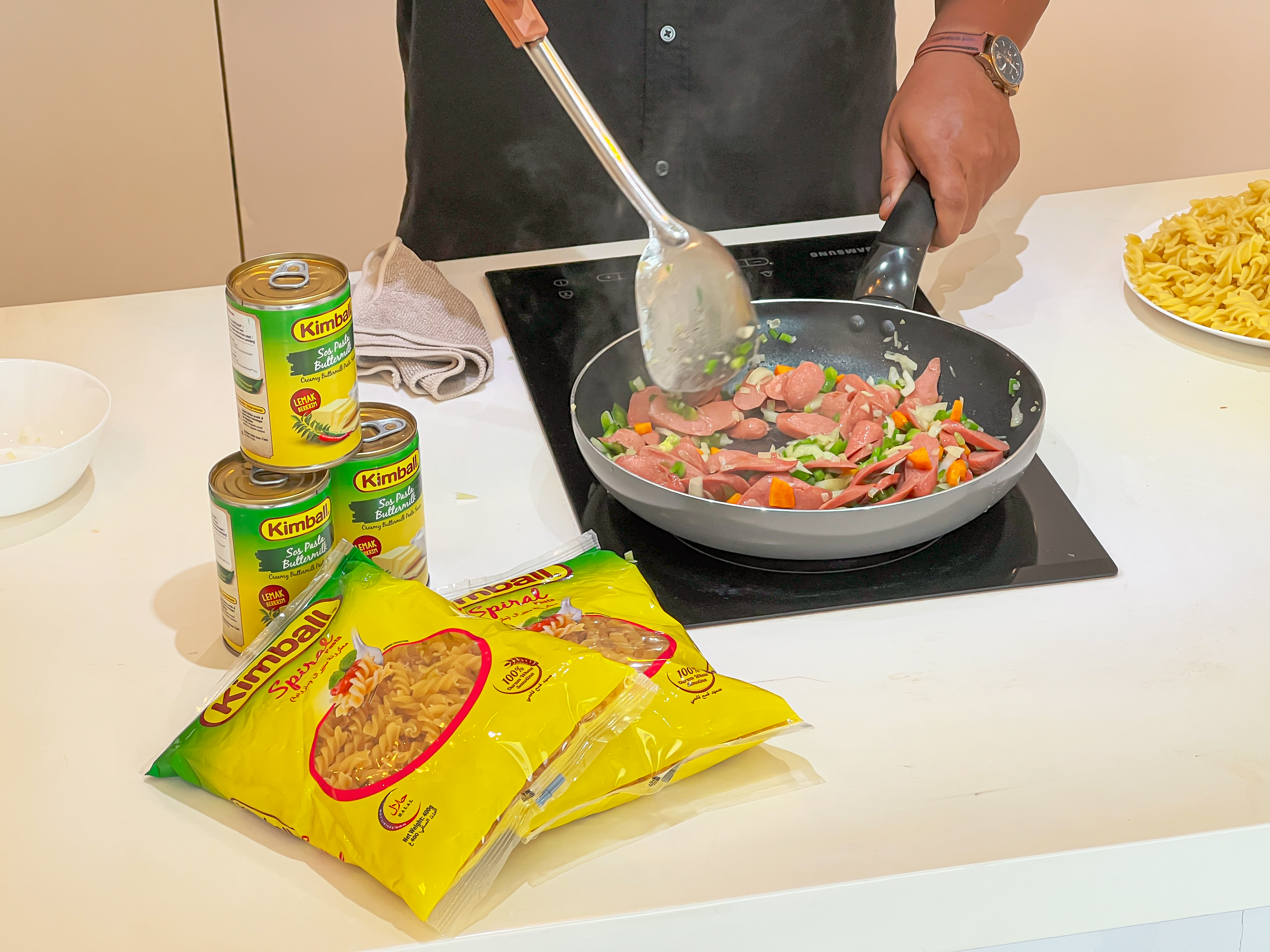 2. Saute onion, bell pepper and carrot until fragrant. Then, add sausages and stir until cooked.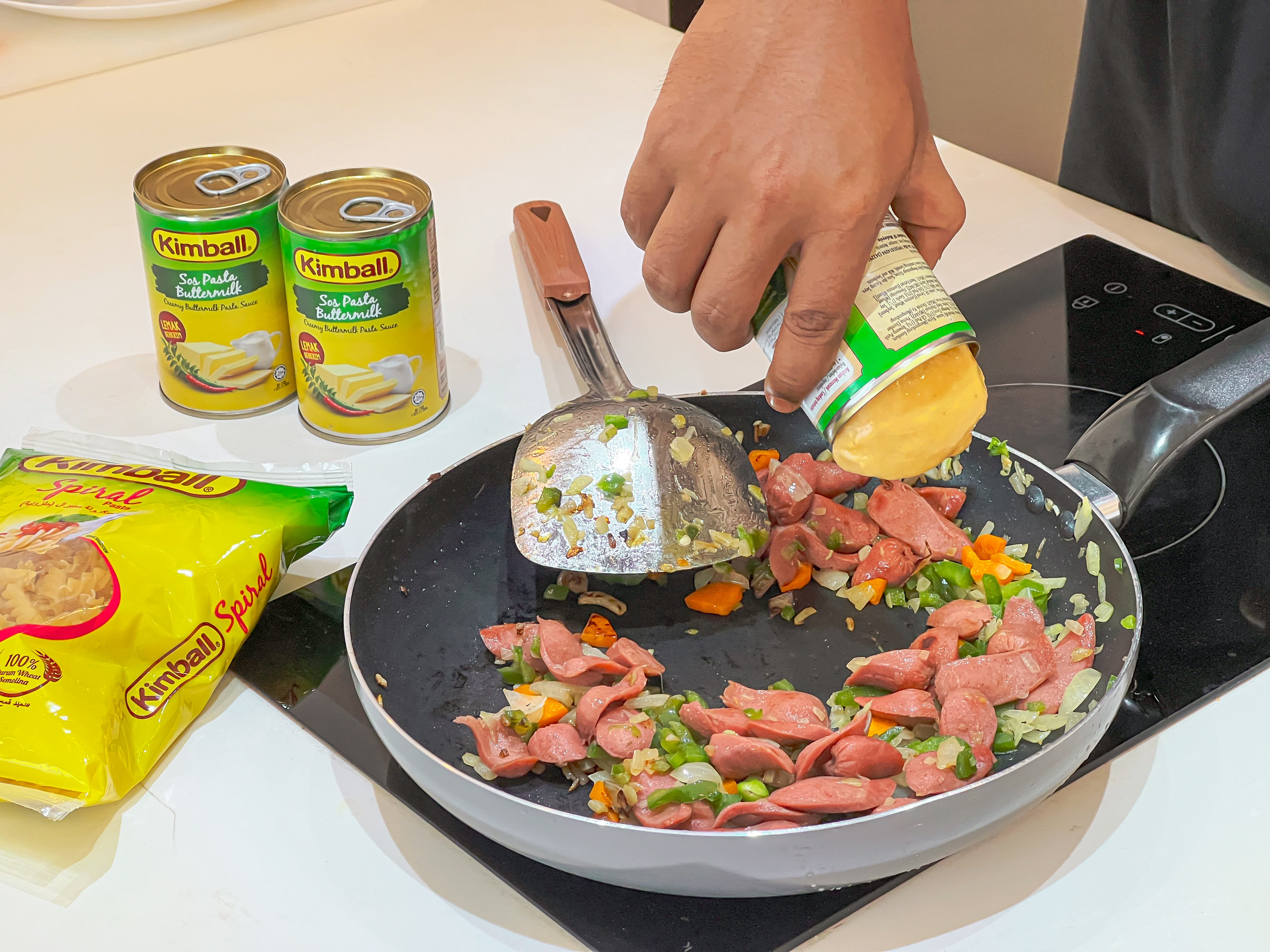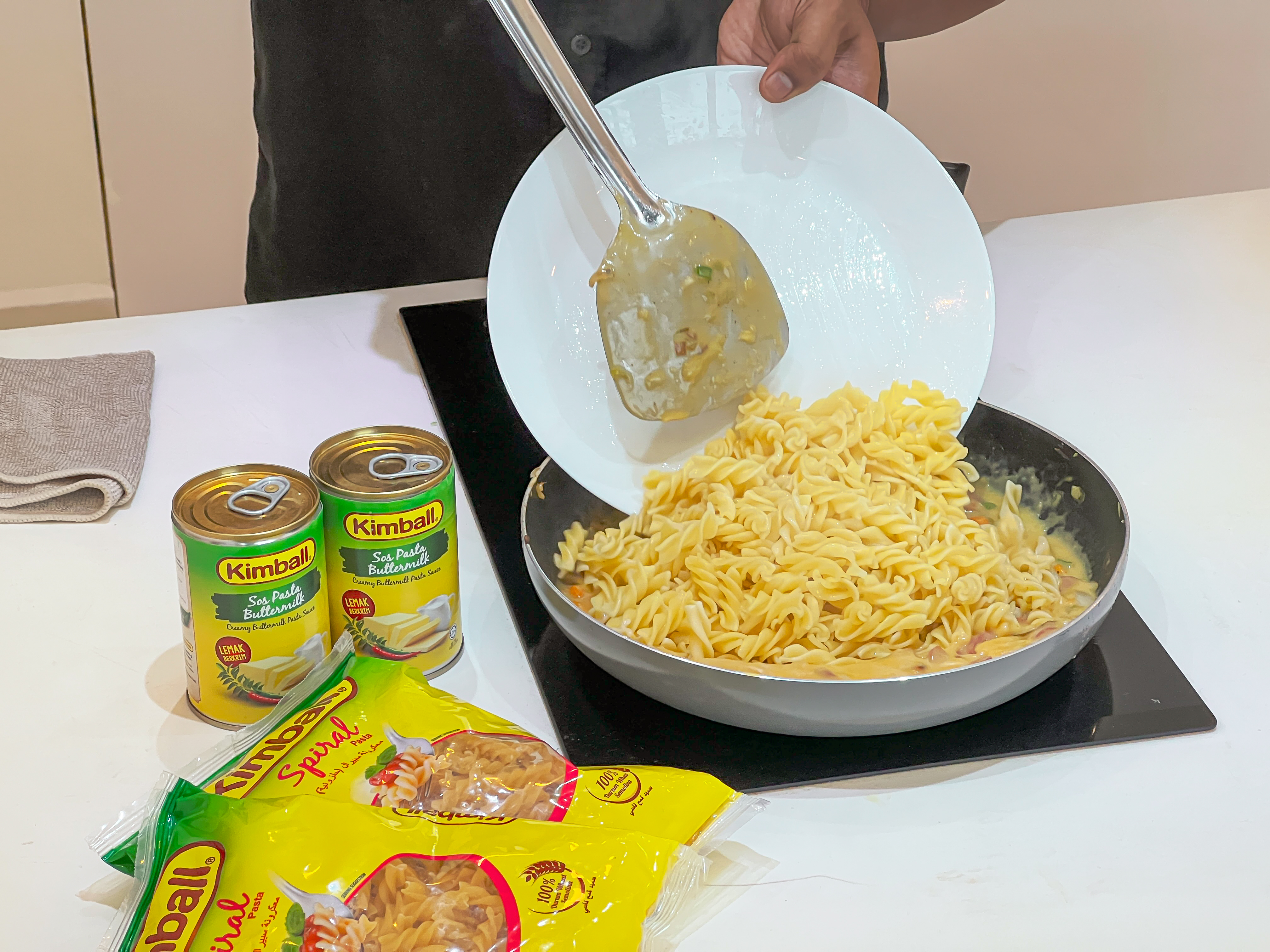 3. Add in Kimball's Buttermilk Pasta Sauce and boiled Kimball's Spiral Pasta.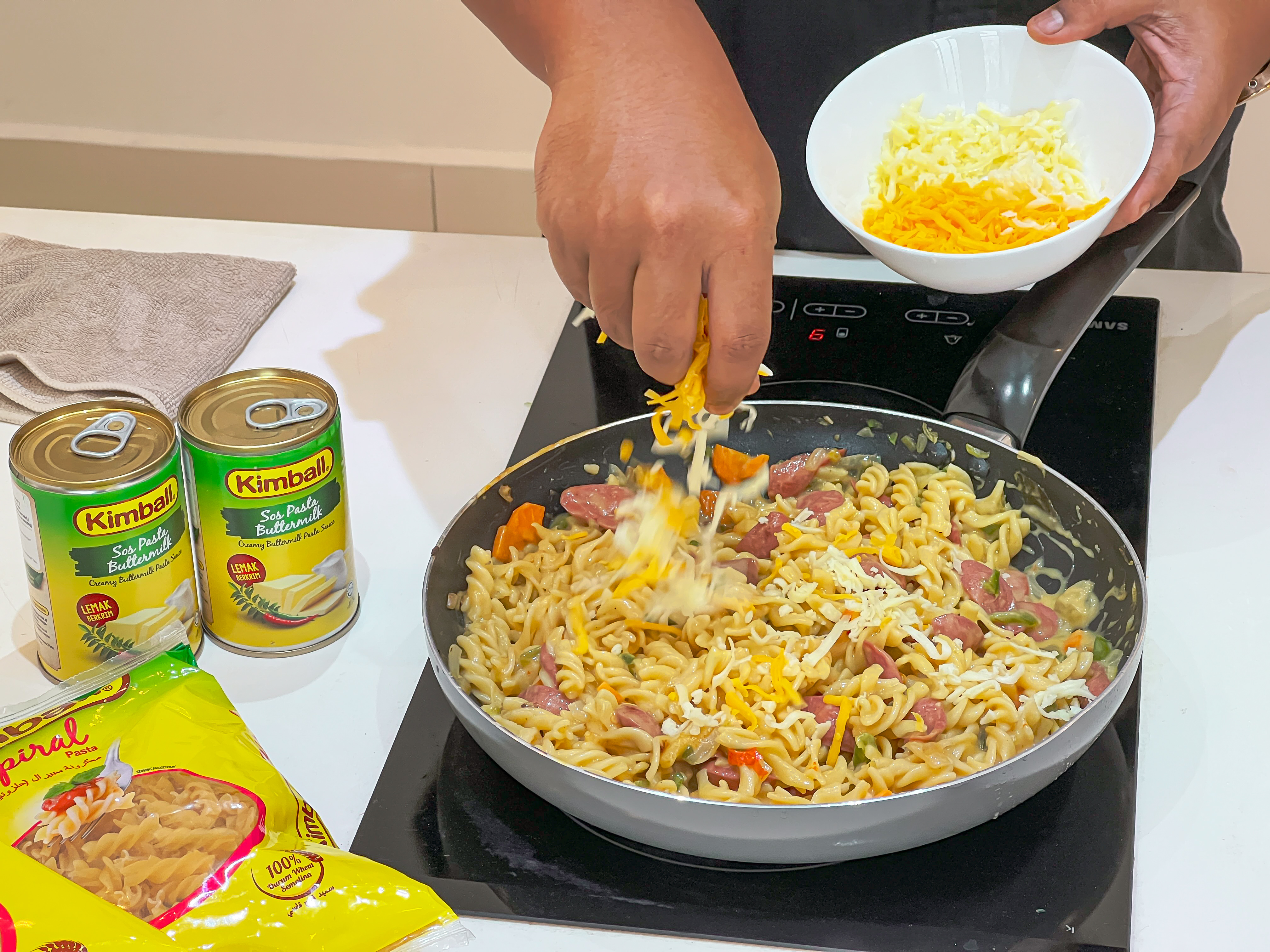 4. Add Cheddar and mozzarella cheese. Mix well and ready to serve! Easy, right?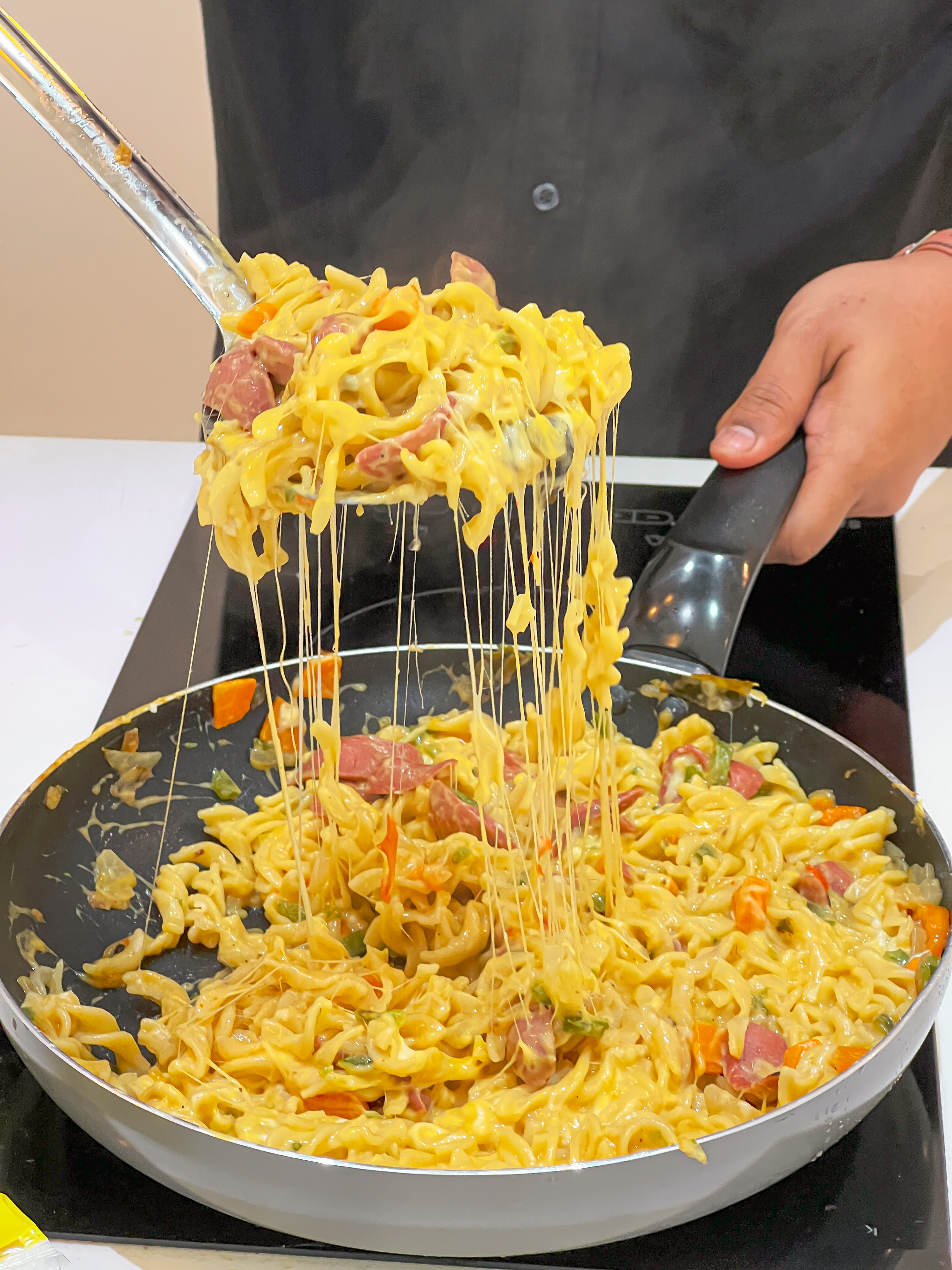 Let's Cook Together With Kimball!
Honestly speaking, there are men who cook better than women! But, if you are still learning or not a good cook but want to make something special for your loved ones, you can start with Kimball Pasta products. Quickly get it at the nearest supermarket and taste the magic for yourself!
Link(s): https://www.kimball.com.my/ | Facebook | Instagram
Also Read: Step Into A Quacky Duck Land When Visiting JB City Square This School Holiday