KFC Green Chili Crunch Now Available in Stores Nationwide
"It's greener on our side."
I think we can all agree that KFC Golden Crunch was one of KFC's best invention. Between the salted egg flavour popping into your mouth each time you take a bite to feeling the crunchiness and juiciness in your mouth each time you sink your teeth in… It was oh so heavenly, and it was my guilty pleasure every time I had to do something near a KFC outlet. Unfortunately, that's over. However, news of KFC Malaysia launching their new Green Chili Crunch in stores nationwide today brought a little sparkle back into my eyes.
KFC Malaysia Launches New Green Chili Crunch
The thought of how the taste of green parsley, green lime, and chili combined all in one bite makes me salivate. Seriously, you have no idea how hungry writing this has gotten me! They have three different sets that includes their Green Chili Crunch, as listed below:
A. Green Chili Crunch Box Meal (RM19.90)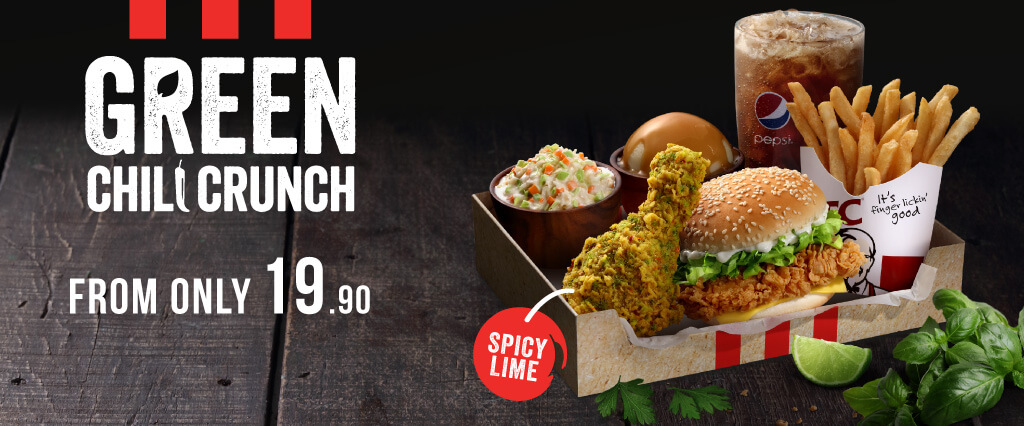 This set includes everything you'd need to feel full and satisfied in a meal — 1 piece of Green Chili Crunch chicken, 1 Zinger Burger, whipped potato, coleslaw, fries, and a drink!
B. Green Chili Crunch 2-pc Combo (RM14.90)

Without a clear picture to illustrate, you'll just have to imagine the 2 pieces of Green Chili Crunch chicken, coleslaw, whipped potato, and drink that make up this set!
C. Green Chili Crunch 3-pc Combo (RM18.90)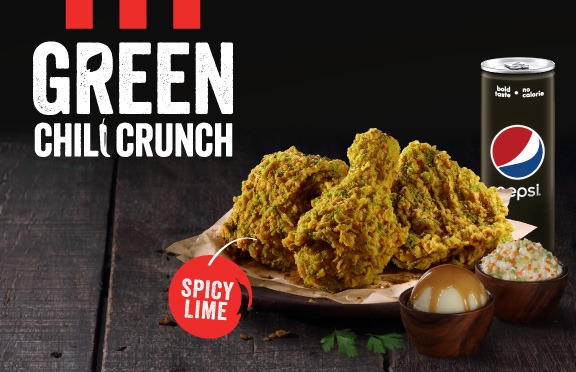 No need to imagine a picture for this one! Just imagine the taste of 3 pieces of Green Chili Crunch chicken, with a side of coleslaw and mash potatoes, accompanied by a refreshing cup of drink!
Your Thoughts?
Is it worth it? Is it comparable to the all to their Golden Crunch? Try it out and let us know how it tastes like!
🔥We are hiring interns, editors and videographers. Send your resume to career@foodie.my🔥