KKM: A Guideline On Self Quarantine Duration If Tested Positive Covid-19
How are you doing friends? Truth is always harder to swallow but it will save lives. As we speak, hospitals around the nation can no longer support the number of positive Covid-19 patients in Malaysia. So we have to be responsible towards ourselves and the people around us. If you are tested positive and you are ordered to self-quarantine, here's a little guideline on how long you should do it.
Self-quarantine Duration For Positive Covid-19 Cases
Recently, KKM shared on their social media a guideline for people who were tested positive Covid-19 and ordered to perform self-quarantine at home. They shared 3 situations altogether and the duration differs from one another.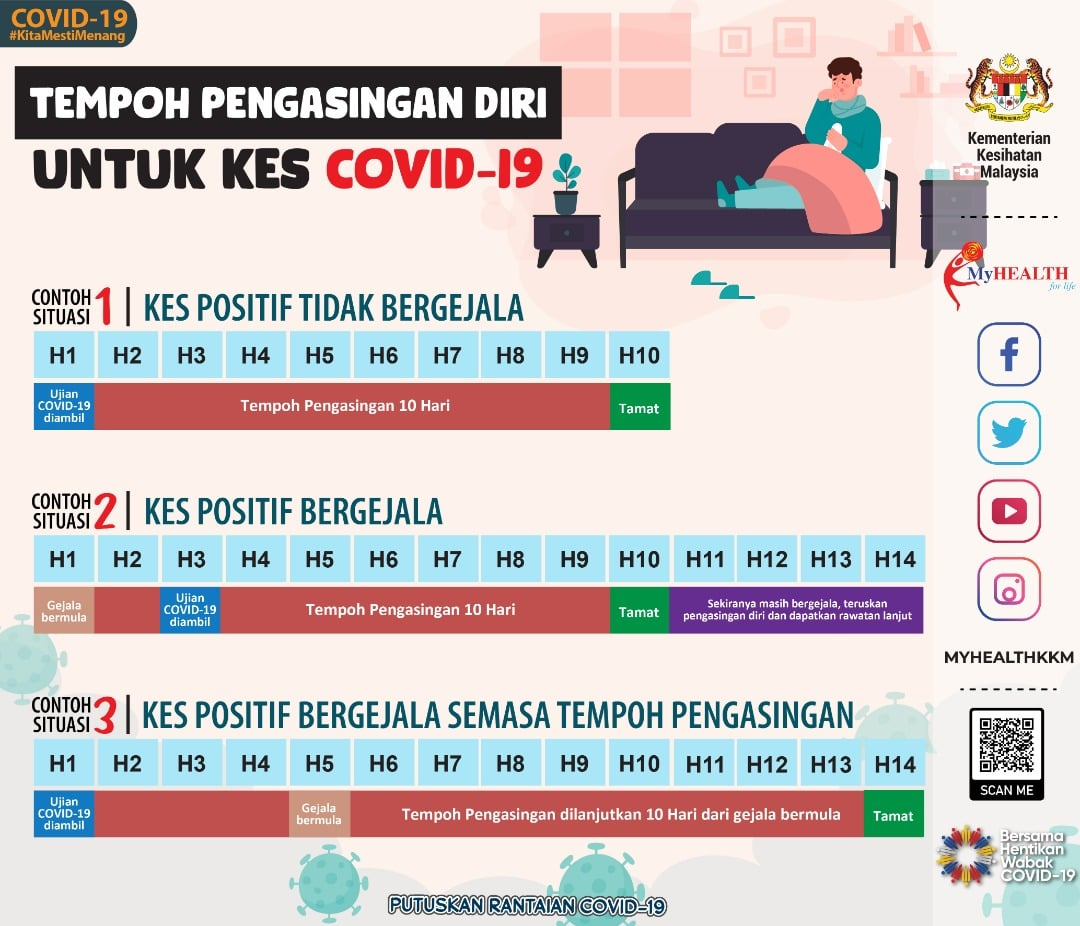 3 Situations During Self-quarantine
Situation 1 (Positive case with no symptoms):
10 days – Including Covid-19 screening day.
Situation 2 (Positive case with symptom): 
14 days – Including 2 days when the symptom started and 8 days after Covid-19 screening. If the symptom still continues, proceed to self-quarantine for 4 more days and seek further treatment within the period.
Situation 3 (Positive case with symptoms that occurs during self-quarantine):
10 days or more – Including Covid-19 screening day and 10 more days after symptoms occur.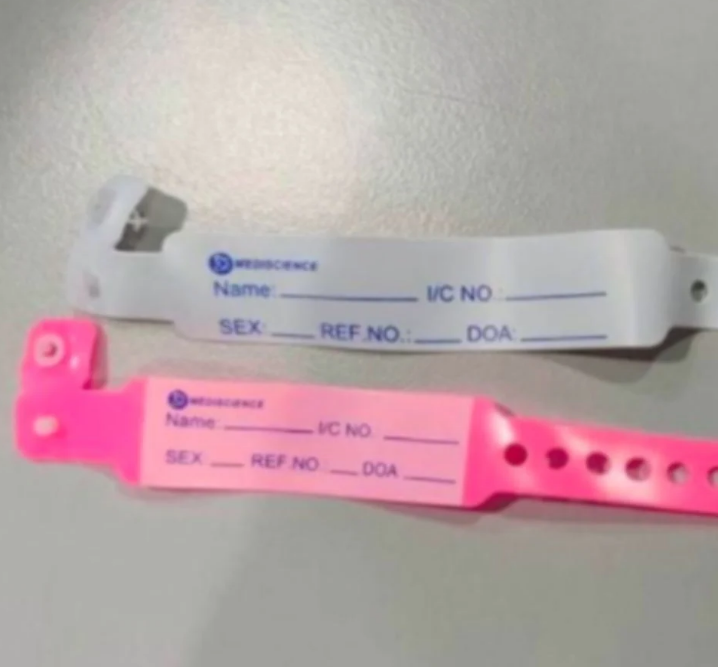 Stay Safe Friends
To all friends that are tested positive and currently in quarantine, kindly remember to adhere to the rules ya. Hopefully, we will get through MCO 2.0 just as quickly as we did last year. Chaiyok Malaysia!
Source: Kementerian Kesihatan Malaysia
Also Read: Inter-State Travel Allowed For Long-Distance Married Couples From 27 Jan Onwards, With Permission From PDRM
—
We would like to invite you to join our New Private Community Group! Here you are free to ask questions, share your love for food, and explore the Johor community! We will also regularly post about casual promos and latest findings.
Click on the button below and hunt good food with us today!