McDonald's M'sia Releases Portuguese Chicken Burger & Dinosaur McFlurry (For Limited Time Only)
Hurry To Your Nearest McDonald's To Get These Two Amazing Items!
There's a new burger in town and you won't want to miss out on it. Additionally, a new favorite is back as well. Be prepared because we're bringing you good news that is irresistible. You'll probably want to head to your nearest McDonald's after reading this news but before you do that, we'll tell you what the news is. So without further ado, let me introduce you to the new burger.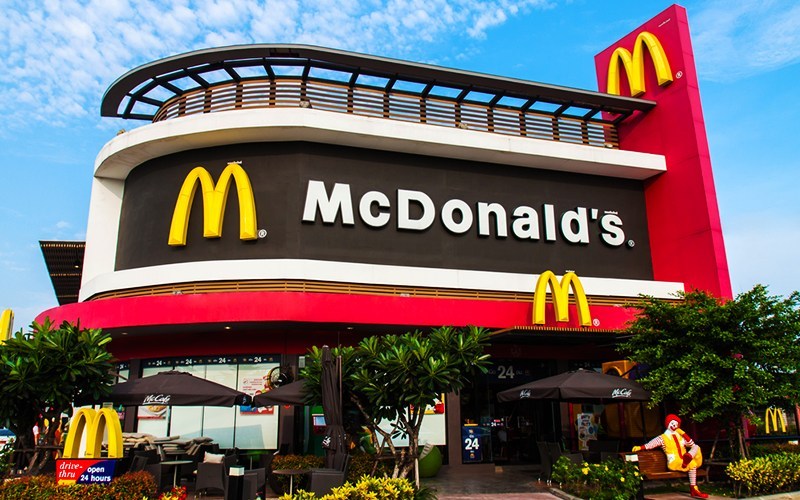 Meet The New Burger, Portuguese Chicken Burger!
This is our new friend, Portuguese Chicken Burger, but sadly this friend of ours will only be around for a limited time only. Before you meet this new burger, we'll do a short introduction first.
This scrumptious burger consists of a crispy chicken patty, some mixed vegetablesfor a balanced diet and a piece of whole leaf lettuceto make it healthier. Of course, a burger is not complete without those buns but these buns aren't your regular buns because it has chili flakes on it. Let's not forget the sauce that makes this burger special which is the special Portuguese sauce that will leave you wanting more. But wait, before you leave we have another old time friend who has returned and you don't want to miss out on it as well!
Dinosaur McFlurry Is Back!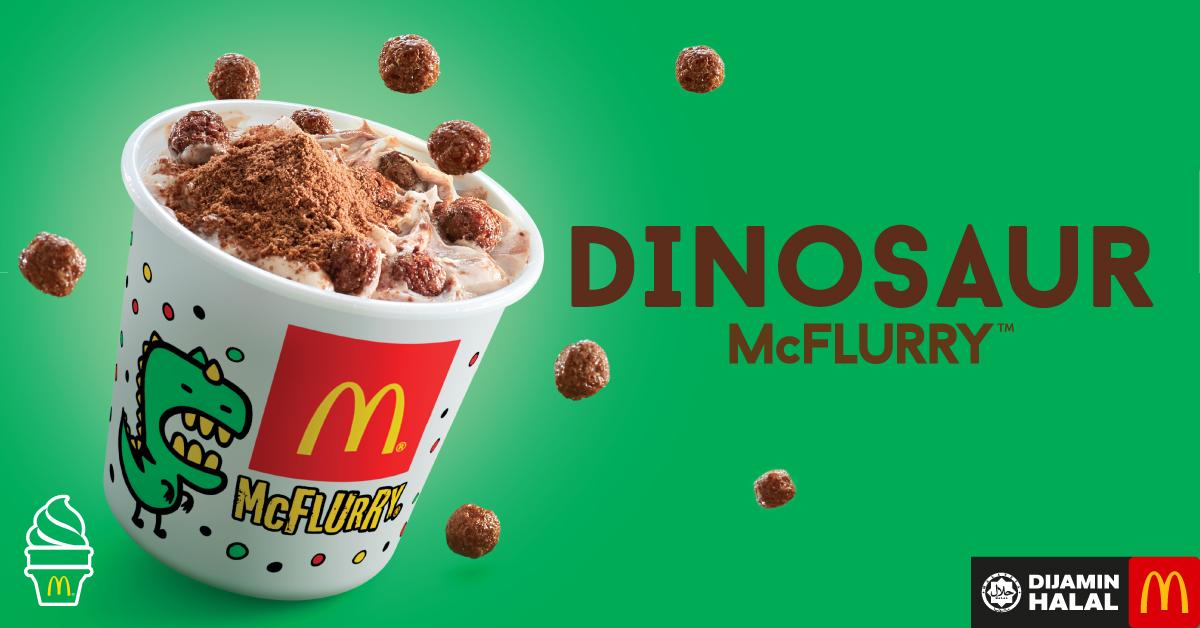 Did this news make your day even better because it sure did to mine? If you've not met this longtime friend of ours then here's a short introduction. Imagine McDonald's signature soft serve paired with chocolate malt powder and puffs. That's how you get the perfect McDonald's dessert. Are you drooling yet?
Now that we've delivered this amazing news to, you can head over to the nearest McDonald's to enjoy this two goodness. Don't forget to share this news with your friends and family as well because good things are meant to be shared with your loved ones. Leave us a comment below and let us know if you're going to try the new burger and are you excited about the return of the Dinosaur McFlurry.
Also check out: Undergraduate from Johor Wins Rolls-Royce STEM Challenge
🔥 We are hiring interns, editors and videographers. Send your resume to career@foodie.my 🔥