Secret Recipe: 50% Discount On Your 2nd Slice Of Cake (One Day Only)
Mark your calendar now
Planning to grab a slice of cake with friends and family? Maybe wanting to indulge in Secret Recipe's oh-so-heavenly Absolute Durian? Or just thinking of trying out their new Butterfly Pea Lemon Cheese Cake? Worry not, for with this soon-to-be-launched-promotion, you get to enjoy your Second Slice of Cake at 50% Discount at Secret Recipe! Mark your calendars, as it'll be available for only one day!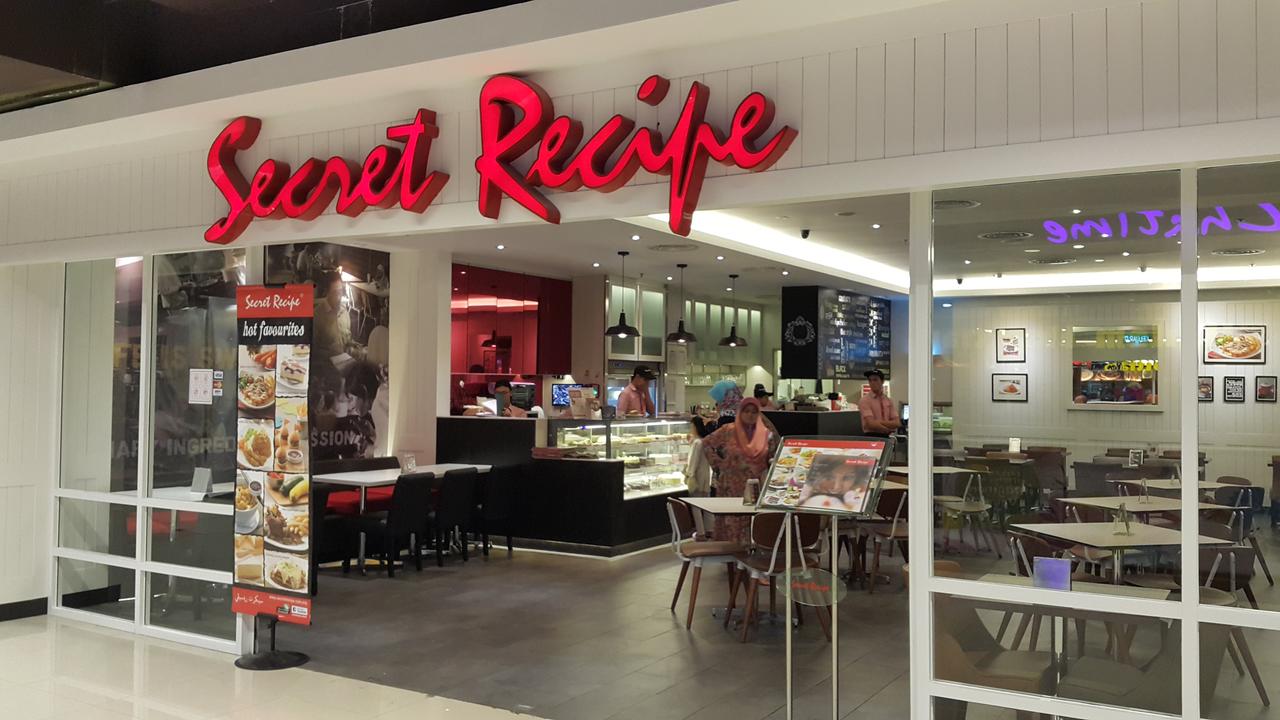 50% Discount On Your Second Slice Of Cake!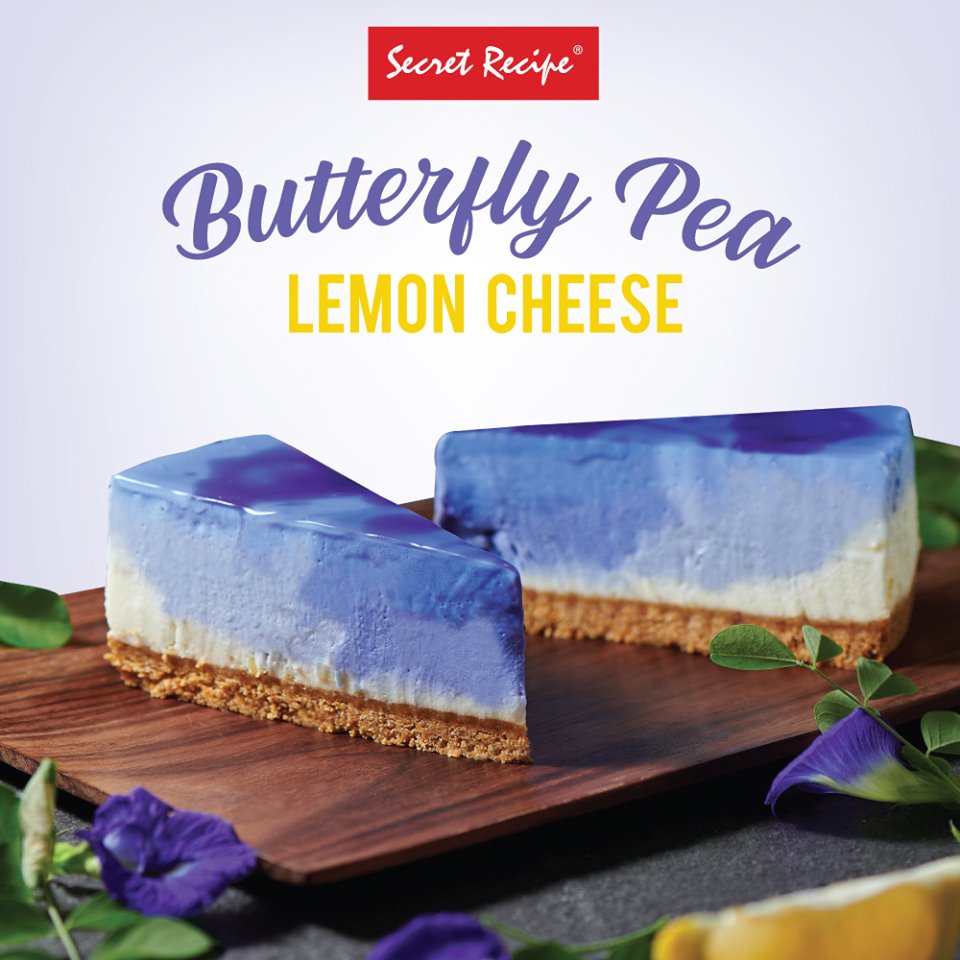 Upon the launch of a promotion called Kek Mania, you'll be able to get your second slice of Secret Recipe cake for half the price, at a whopping 50& discount! Get any slice of cake between 12pm— 5pm, and then get your second piece on that day at half-price! Make sure you don't forget the date, though — it's only available on the 25th of June 2019!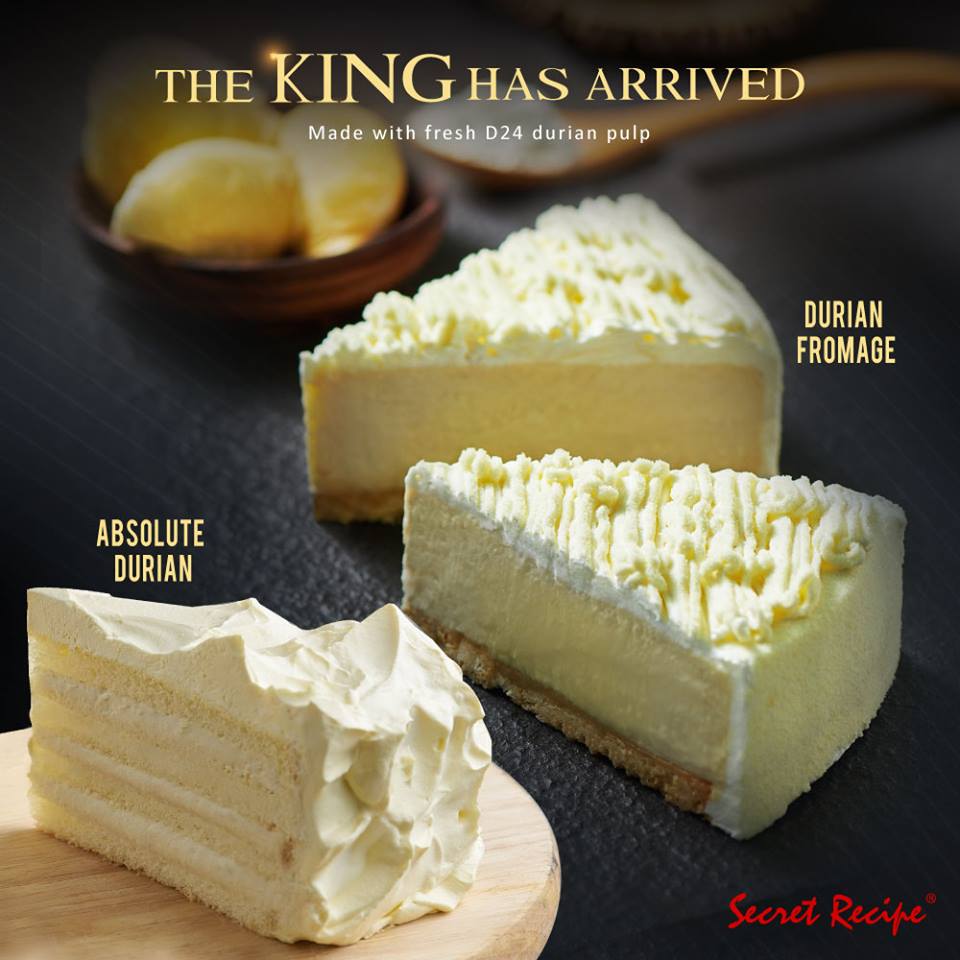 Perfect Time To Visit Secret Recipe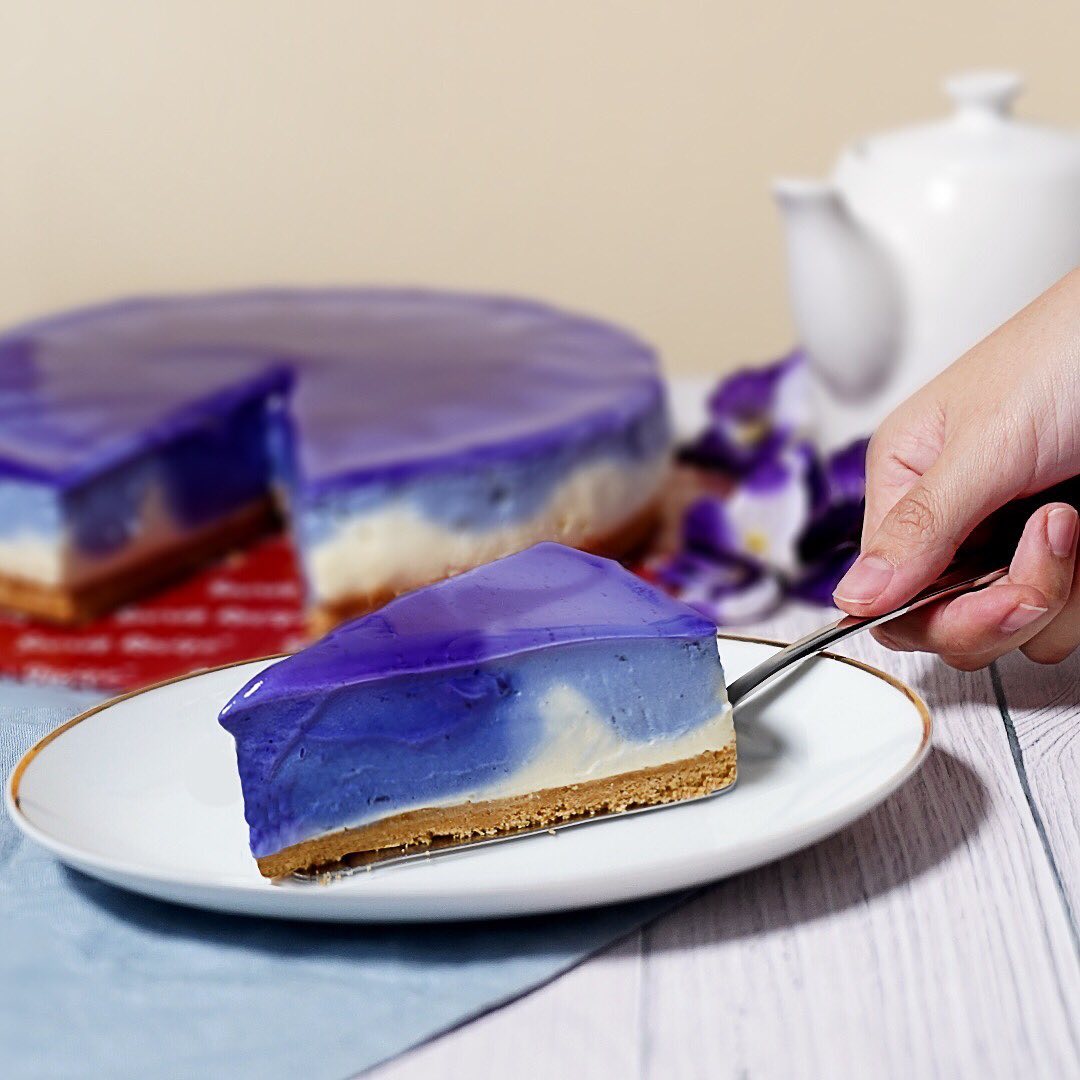 With their new yet highly sought-after Butterfly Pea Lemon Cheese Cake, it presents itself as a perfect opportunity for you to try it out, be it alone or with company! On top of that, it's durian season right now, which means Secret Recipe has rolled out their Absolute Durian and Durian Fromage once again. In other words, you'll be able to savour their new Butterfly Pea Lemon Cheese Cake AND a durian cake of your choice at a discounted price! When else better to go for Secret Recipe's cakey goodies?
Detailing Detailed Details: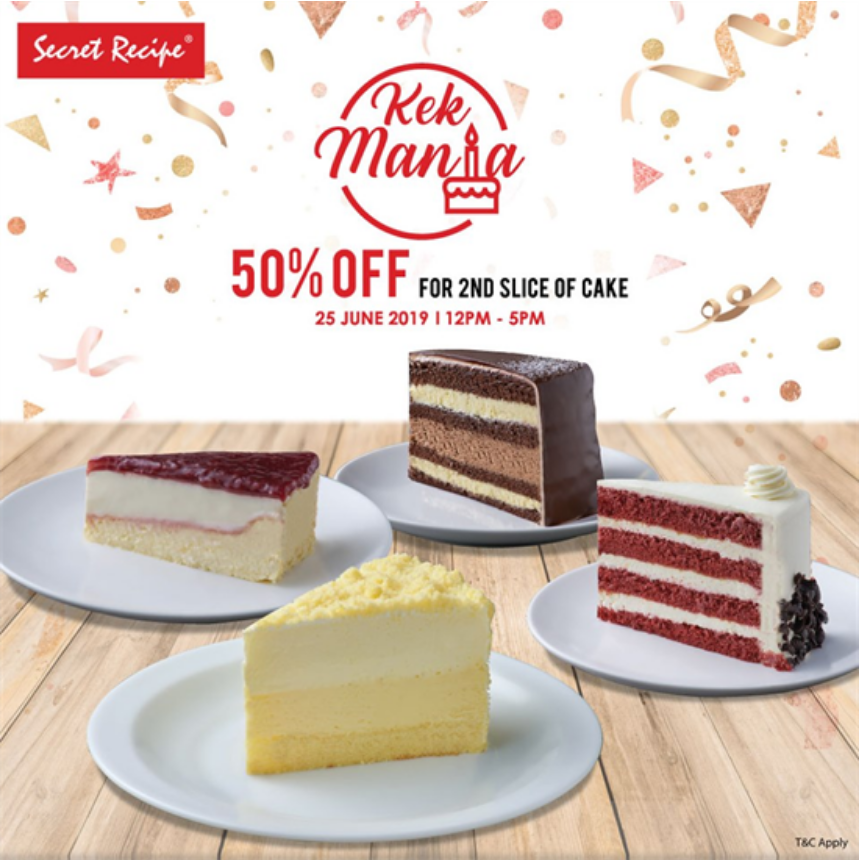 📆 Duration of Promotion: 25th June 2019
⏱ Promotion Timing: 12pm— 5pm
📜 Promotion: Get 50% off your second slice of cake!
🚦 Location: Any and all Secret Recipe outlets across the entirety of Malaysia.
📊 Source of Information:
🔥We are hiring interns, editors and videographers. Send your resume to career@foodie.my🔥