M'sian Shares Tips On Using An Air Fryer For Quick Ways To Cook Seafood, Ikan Bilis & More
Staying home means it's time to bust our those hidden cooking skills of yours. Not too mad about cooking from scratch? Then no doubt, the air fryer should already be your best friend by now. Not too sure how to use it? Fret not! Here're some tips from this Malaysian housewife who recently posted about how she uses hers for all your favourite dishes!
Quick Ways To Cook Up A Storm In The Kitchen Using An Air Fryer
Erynn Suhazreen recently posted on her Facebook with simple instructions to how she uses her mint-green Philips Airfryer for simple yet ultimately delicious meals. It has over 29,000 shares on FB to date! Read on for a simple breakdown of her air fryer tips you can use at home: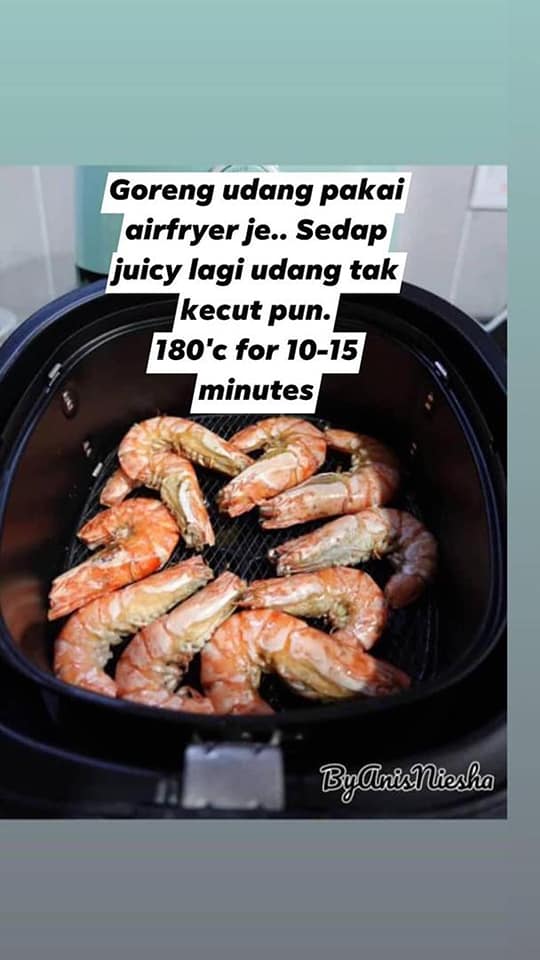 Thinking of ways to prep your seafood at home? Simply air-fry it and you're good to go! Suhazreen posted that she cooks cockles and prawns using her air fryer at 180°C for 8 minutes and 10 to 15 minutes respectively. They turn out to be perfectly cooked with its meat still tender and juicy. Simply whip up some sweet or savoury sauce like these ones to pair your seafood with.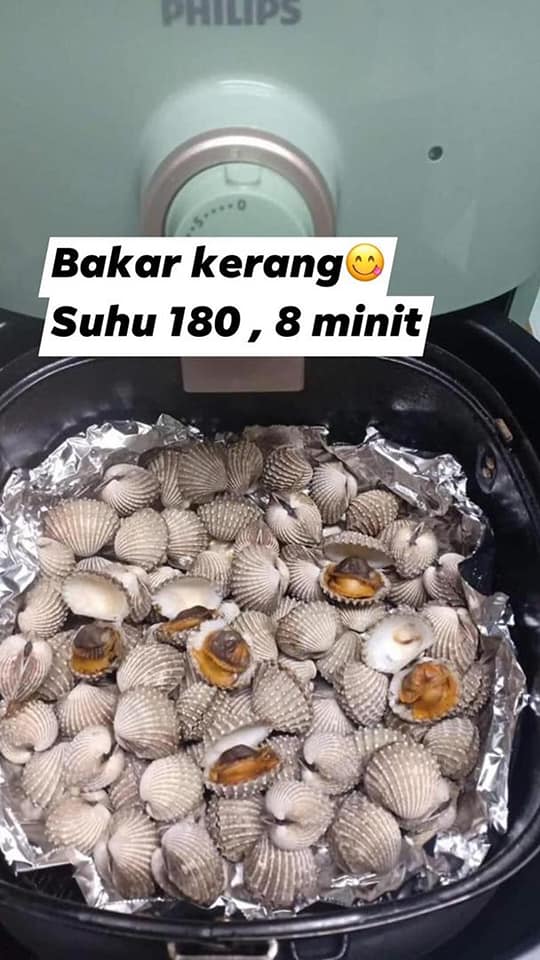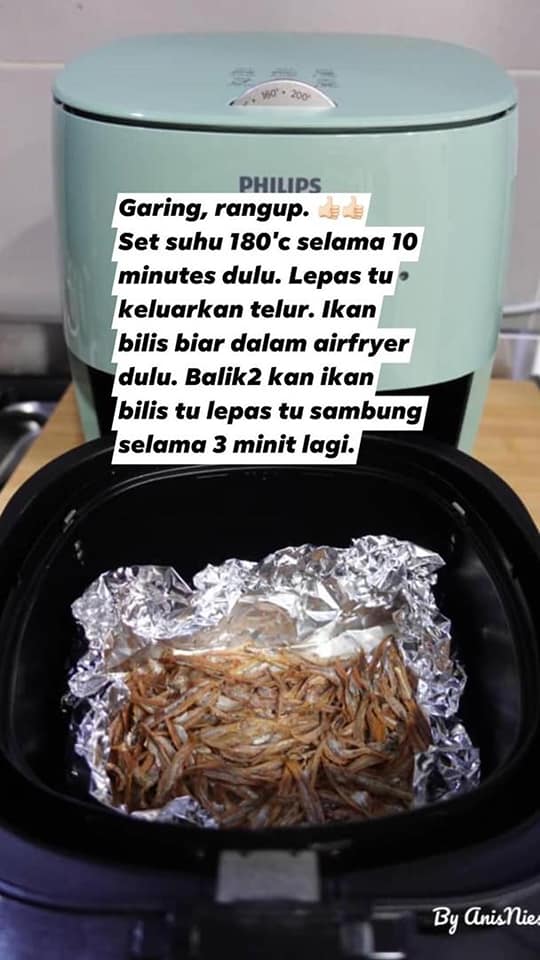 Besides that, here's how you can prepare your favourite crunchy and crispy ikan bilis at home! Cook the ikan bilis by setting the air fryer to 180°C for 10 minutes. Flip the ikan bilis and air-fry it for another 3 minutes and it's done! Meanwhile, here're a few tips for making simple breakfast too. For garlic bread, simply place the bread with garlic spread in the air fryer for 160°C for 6 minutes. Or for perfect half boiled eggs, just set it to 150°C for 5 minutes.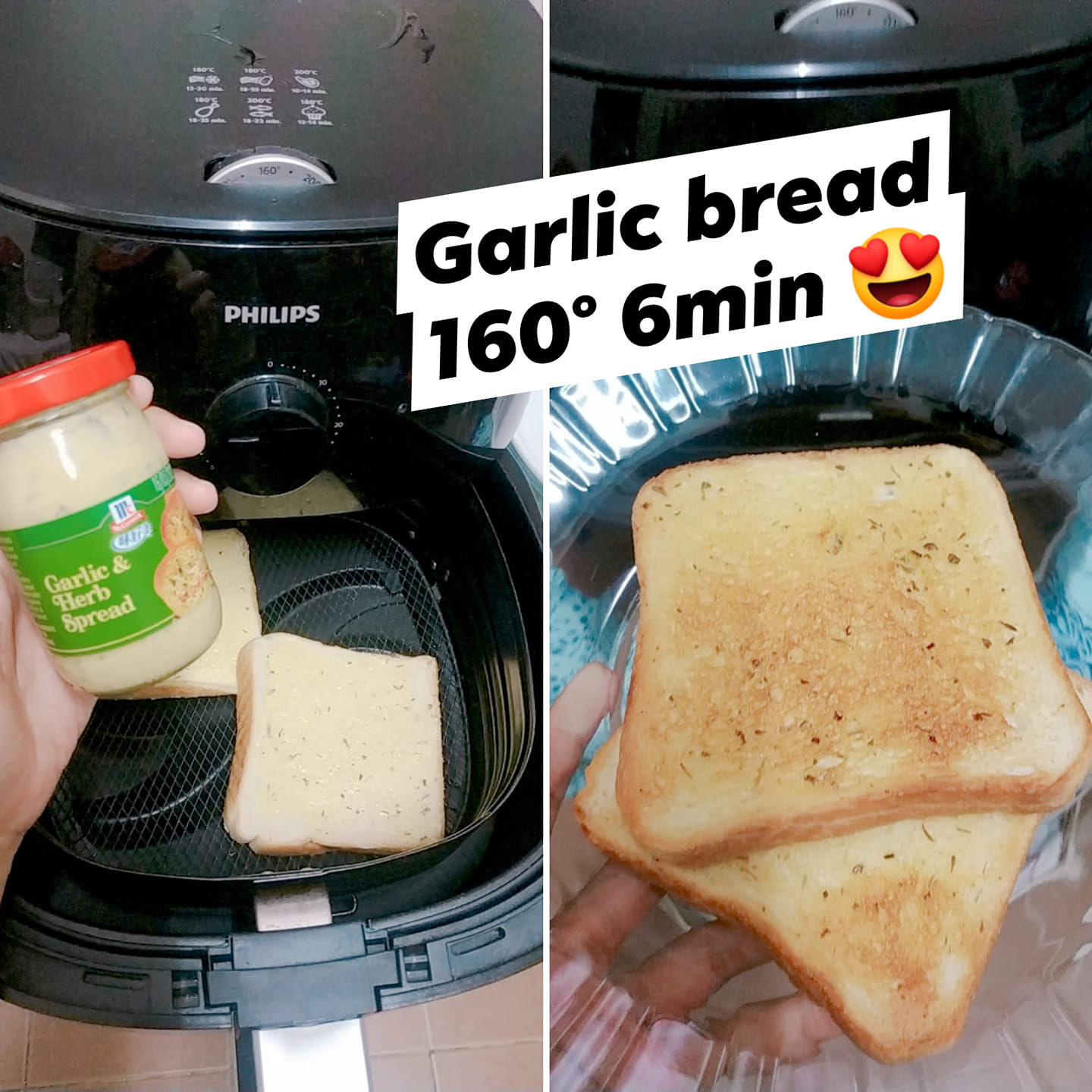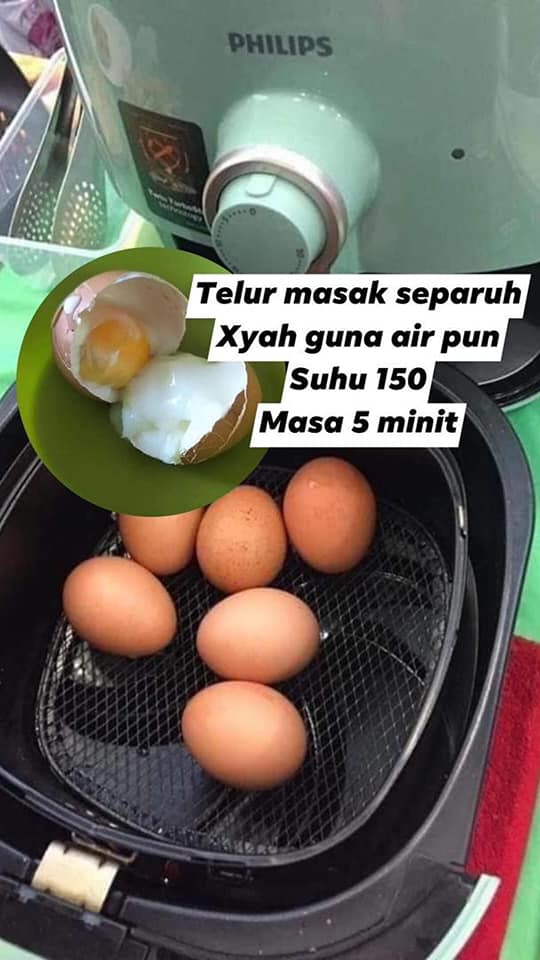 Time To Put Your Air Fryer To Good Use
Have an air fryer but you're not putting it in good use yet? It's time to start making all your meals using your air fryer. We have more easy recipes you can try out using an air fryer too! What have you tried to make so far? Let us know in the comments below!
Recipe and photos from Erynn Suhazreen
Also read Pandan Muffin Recipe: Make Soft & Fluffy Muffins With An Air Fryer In Just 4 Steps
Check Out: Daging Harimau Menangis Recipe: Make This Viral Dish At Home
This article is written by Amelia Thai
—
We would like to invite you to join our New Private Community Group! Here you are free to ask questions, share your love for food, and explore the Johor community! We will also regularly post about casual promos and the latest findings.
Click on the button below and hunt good food with us today!