KFC Malaysia Introduces All New Soy Garlic Glaze Drummets For RM 9.90 Only
When it comes to savouring fried chicken, we will think of the normal, basic, typical fried chicken. But along the years, there are also unique and novel fried chicken in the food scene. Some have gone with the wind but there are also some that made a mark in our hearts. Today, we're here to let you guys know that KFC Malaysia is introducing Soy Garlic Glaze Drummets. Keep reading!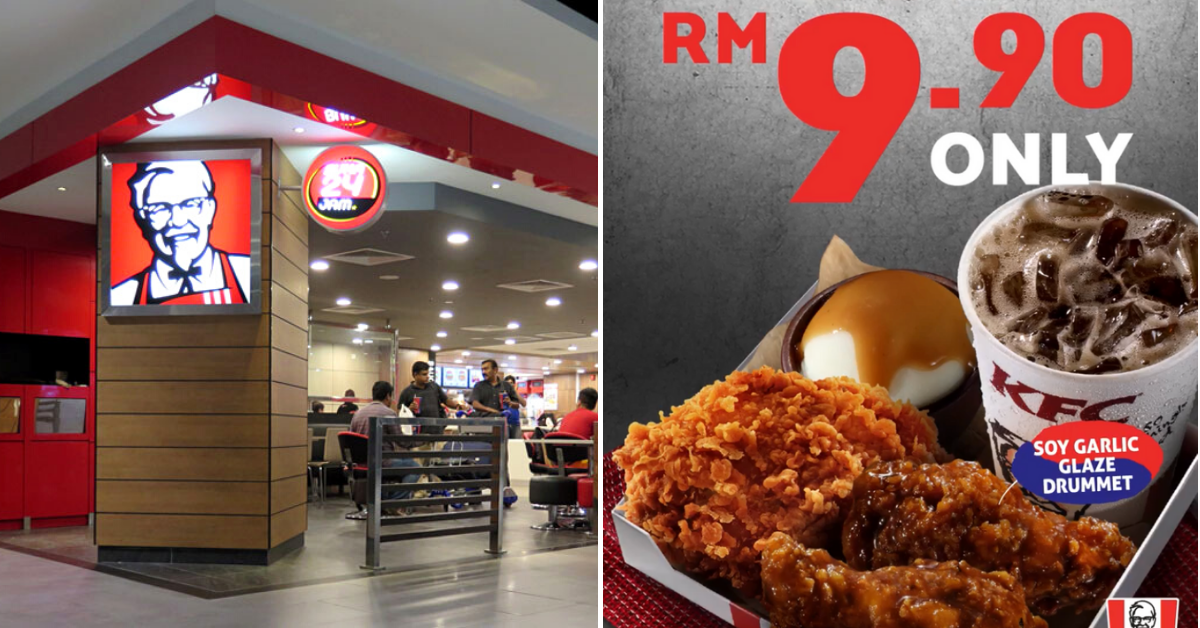 Try Out Soy Garlic Drummets At Selected KFC Outlets Today!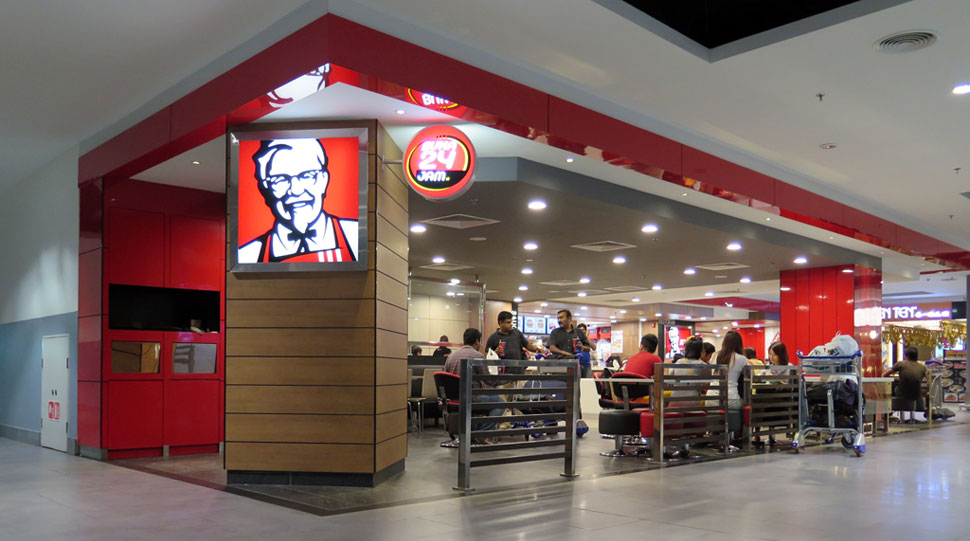 KFC is probably everyone's very first favourite fried chicken joint before the inclusion of new joints such as 4 Fingers, KyoChon and many more. Like how they came into existence, KFC remains one of the long-standing and most-loved fried chicken joint among Malaysians.
Without a doubt, we have all witnessed KFC's ever-evolving menu such as the latest comeback of Sawadee Crunch, Green Chilli and more. This time around, they are introducing Soy Garlic Glaze Drummet for all fried-chicken lovers.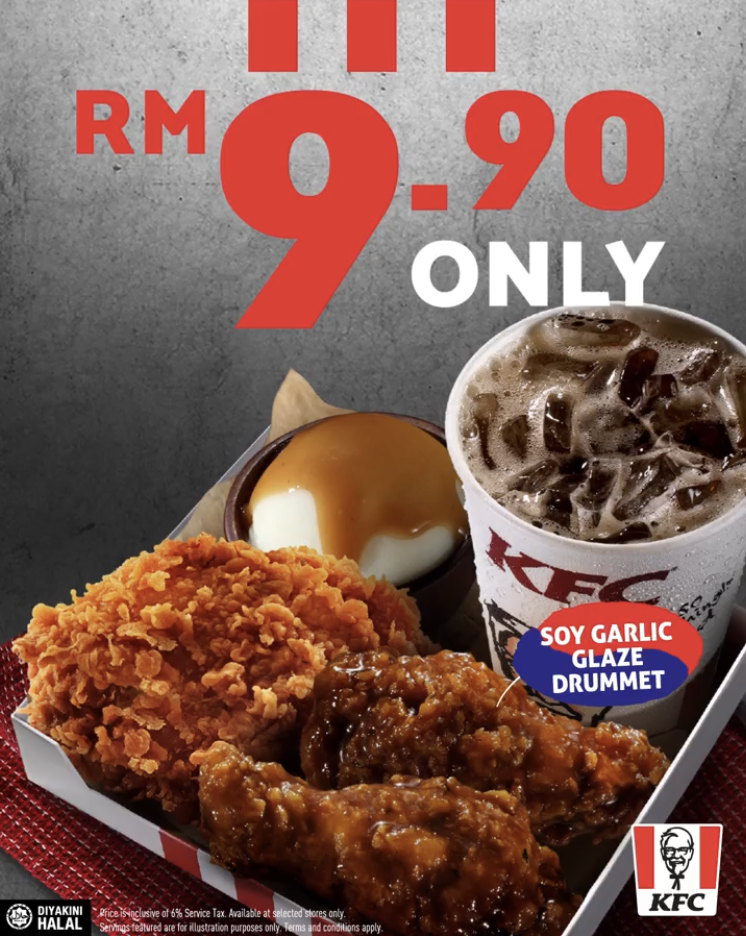 If Soy Garlic Drummet rings any bell, it's probably the ones at KyoChon but oh well, maybe theirs will be different somehow. This brand new menu item is now selling at only RM 9.90 per set which includes 2-pcs Soy Garlic Glaze Drummets, 1-pc Chicken, 1 Whipped Potato and 1 Pepsi. What a deal, really.
However, this item is only available at selected KFC outlets only. Check out the picture below: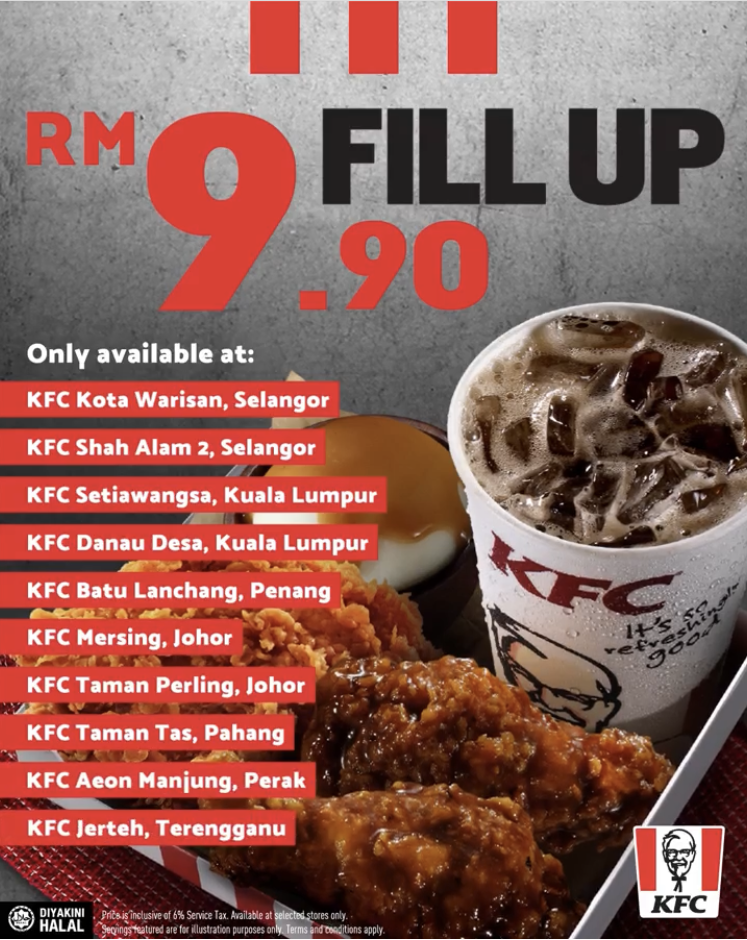 So, guys, this deal is already ongoing and if you're still deciding what's for dinner tonight, then head over to the above KFC outlets. Give the all new KFC Soy Garlic Glaze Drummets a go! Really, if any of the outlets are nearby, consider yourselves lucky. Till next time, bye!
ALSO CHECK OUT: World Renowned Croissant Chain, Hazukido Will Be Opening First Outlet In Johor
—
We would like to invite you to join our New Private Community Group! Here you are free to ask questions, share your love for food, and explore the Johor community! We will also regularly post about casual promos and the latest findings.
Click on the button below and hunt good food with us today!